Extension Project in Heaton Moor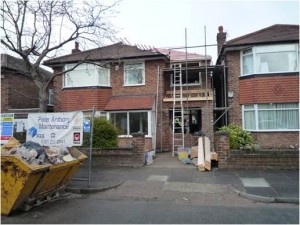 Donna Weetman, Maintenance and Development Manager, PAD4U Letting Agents Manchester writes:
We're coming to the end of our current extension project in Heaton Moor.
The project commenced in February and will consist of a double storey side extension that has been built to create a new bedroom with en-suite upstairs and a family room downstairs.
Our Client has opted for a stylish wet room in the en-suite with floating wc, floating sink, concealed shower and polished marble tiles to achieve a very modern look.
Watch this space to see our completion photographs!