PAD4U in the Community
Alaine Bradbury, Estates Manager, PAD4U Letting Agents Manchester writes:
As part of our ongoing commitment to help improve our local community, Luke and I have recently visited Burnage Media Arts College where head teacher Ian Fenn donated blankets and sleeping bags to a charity we have been worked with recently.
[caption id="attachment_358" align="aligncenter" width="300" caption="Luke and Alaine - Lifeshare Charity"]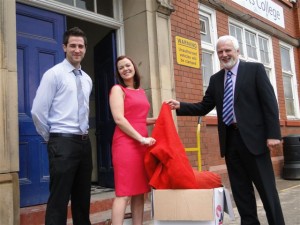 [/caption]
Lifeshare is a voluntary organisation established to help meet the needs of the homeless and disadvantaged in Manchester and Salford. The first point of contact is with people on the streets, offering practical assistance, support and information. From this point continued assistance is offered to enable people to secure suitable accommodation, to be supported to maintain their tenancies and helped to access initiatives to carry their lives forward.
Many of our team have been working with lifeshare since Christmas and are involved in fundraising activities along with local businesses, services and schools. This work is helping to improve our community spirit and the local area, on a whole making south Manchester a more desirable and caring place to live.