Landlords - Managing Risk Part 1
David Boyd, Managing Director, PAD4U Estate and Letting Agents Manchester writes: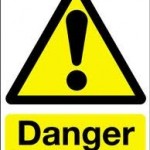 I have listened to many landlords who have experienced difficulties (and lost money) after not assessing and managing the various risks associated with being a landlord. I hope this article will help new landlords understand the risks associated with letting their property and to successfully manage those risks.
New landlords sometimes are unaware of the very real risks they have taken on. The first point for new landlords to take on-board is that you've just opened a business. Not literally of course, but to extent that the law (for the most part), will consider you to be operating a business for profit. As such the law will have very little sympathy towards you and you will be expected to understand all legal obligations that you are under (which is a lot)!
So the first very real risk a landlord must manage is his/her legal responsibilities and that is what I will discuss in Part 1 of this series. Fortunately using a respected and licensed Property Management company (like PAD4U) will to a greater or lesser extent ensure that all legal requirements are met during the business of letting and managing your property. However, keep in mind that as landlord you cannot transfer all your legal obligations to another entity such as a Property Management company. Therefore, you should have an understanding of the law and ensure that the agent you are using are carrying out their duties on your behalf. It is your responsibility to employ a suitable agent to manage your property, if you have hired a company that is not licensed and insured by ARLA (Association of Letting Agents) or other reconsigned standard bodies such as RICS, don't expect much sympathy from the courts in relation to legal matters.
The questions you should be asking of yourself and your agent are:
1. Is the agent licensed and insured by authorities such as ARLA/RICS. Don't take your agents word for it (I've know a few cases where an agent's membership has lapsed or their membership has been rescinded and the landlord has lost £1000's as a result). Check the ARLA website - if you want to call them and to put your mind at ease, do so.
2. How long has the agent been in business? If the agent has set up shop a few months ago, they are more likely to go bump, which (if they are not insured by ARLA/RICS, etc) could result in loss of Client's money (i.e. your money). PAD4U will be celebrating it's 25th birthday in 2011!
3. How are the agency contractors selected? If a contractor causes thousands of pounds worth of damage to your property through faulty electrics or gas works, and/or injures your tenant? Does the Contractor have the necessary Personal Indemnity Insurance? Has the agency checked this is up to date? All PAD4U Electrical and Gas Contractors must have the relevant insurances and qualifications (Gas Safe, NICEIC, etc). PAD4U also takes out additional insurance for Contractors to ensure Landlords are protected. PAD4U's in-house Project Manager personally checks contractors work on a regular basis to ensure the highest quality is maintained. PAD4U are both members of the Federation of Master Builders (FMB) and the Governement Trustmark scheme.
4. Selective Licensing. Certain areas within the Greater Manchester region require that landlords to have a valid license to let the property. The forms required to obtain a license are complex and require the landlord to under go intrusive Criminal Record Checks. However, as a licensed agency PAD4U can hold the license on behalf of the landlord, so avoiding the necessity of CRB checks (as these checks will have been carried out on the directors of the agency). PAD4U check every property to ascertain whether a license is required, if it is, we can complete the necessary forms and hold the license for the landlord. Failure to obtain the necessary license could result in fines of up to £20,000. Also without a license if your tenants do fall into rent arrears the courts with not evict them (I've seen landlords lose £1000's by not realising this). A HMO license is required for a House in Multiple Occupancy (if your property is a HMO please call to discuss licensing requirements).
5. Gas Safety Checks. Perhaps one of the most important legal requirements for landlords is to ensure Gas Safety Checks are performed annually and any faults rectified immediately. Landlord's who fail to carry out the Gas Check promptly could lead themselves open to prosecution and even a jail term should harm come to the tenant. PAD4U ensures that all Gas Checks are carried out by qualified contractors without the landlord having to worry about remembering when the Gas Check is due. It's important to check what procedures your agent has in place to ensure that Gas Checks are carried out punctually by qualified and insured contractors.
6. Electrical Safety Checks. Although not a legal requirement to carry out electrical inspections, it is nevertheless the landlords responsibility to ensure that electrics are safe. Therefore landlords should carefully weigh up the risks and if in any doubt have an Electrical Inspection carried out at the property. PAD4U recommend and can arrange for a NICEIC qualified electrician to carry out an inspection.
7. Fire Safety. Smoke Alarms are required under Selective Licensing areas and are recommended in all properties. Landlords must ensure that any furniture and furnishings comply with Furniture & Furnishing (Fire Safety Amendment) Regulations 1993. PAD4U can supply furniture packs that meet all regulatory requirements.
8. Deposits. All tenancy deposits now need to held in a licensed Government scheme. PAD4U use the Tenancy Deposit Scheme (TDS) to register deposits. If a landlord fails to register a deposit they could be liable for up to three times the amount of the actual deposit! Such schemes by their namesake are their to protect the Tenant (not the Landlord), only by taking meticulousness photographic inventories to the required standard has the landlord a hope of offsetting the deposit for any damages in the property. Ask your agent to see a copy of an example inventory, it's vital that inventories are up to standard.
This isn't an exhaustive list, but covers some of the important legal obligations of the landlord and the sort of questions they need to ask of their agency if they employ one. Hopefully, this article will prompt landlords to look beyond comparing management fees and actually finding out what service they will receive for this fee and to keep in mind that they are still legally responsible. Hopefully, I will see less new landlords walking through the door who have lost large sums of money by not taking into account the risks, nor ensuring their agency is a long standing and reputable business that is licensed by appropriate industry bodies.
In Part 2, I will tackle financial risk and how best to manage those risks.