PAD4U and INSPIRE AWARDS 2011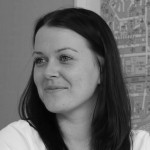 Following in the footsteps of the old Levenshulme Oscars, the Inspire Centre is organising and hosting a new local awards scheme as part of this year's Levenshulme Festival.
The Ceremony will be held on Saturday 22nd October 2011 at the Inspire Centre. This will be a special evening for up to 100 guests and awards will be given in 6 different categories, as well as an overall award.
Awards will be given for:
Volunteering: A person who has made a special contribution to the community on a voluntary basis over a significant period of time or at some personal cost.
Achiever: A person who has done something remarkable, not necessarily the biggest or the best, but something that many people would have doubted could be possible.
Courage: A person who has shown particular courage in the face of danger or adversity.
Inspiration: A person who has turned their life around or undergone some kind of transformation that will encourage others that they too can make a significant change.
Carer: A person who has gone the extra mile to care for another person and done so with love, humility and respect.
Enterprise: A person who has taken a risk or embarked on a new venture that has led to wider social or economic benefits in the community.
PAD4U make every effort to be involved in our local community, we have helped with many community projects and charity fund raising events in recent years. We are proud to be getting involved with the Levenshulme festival and sponsoring the Inspire Carer Award.
We always endevor to help people making their move as stress free as possible and our staff are used to going the extra mile.