5 mistakes every landlord should avoid!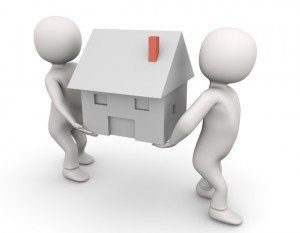 There are many ways to become a successful buy-to-let investor, and just as many methods to lose your hard-earned cash playing the property rental game.
After all, if there was a guaranteed route to riches, we'd all be taking it.
Like any investment, buying property to let out to tenants comes with risks attached. Some of them are simply unavoidable but others can be mitigated by doing your research, having clear goals and reviewing your investment on a regular basis.
Most importantly, avoid making some of the biggest mistakes associated with buy-to-let, because they can cost you big time.Buying a dud property, getting the wrong tenants in, or arranging unsuitable mortgage finance can all make the difference between investment success and failure.
Below are five of the most common pitfalls for property investors:
1. Buying a place you want to live in
This is a textbook mistake made by many landlords, particularly those making their first foray into the buy-to-let sector.
They see a beautiful property, perhaps on the edge of the countryside or in the suburbs, and it looks like a dream home. But it will be a rental disaster if it doesn't attract tenants.
That thatched cottage in a rural idyll might be great for homebuyers who want to settle down but remember that many tenants are in their twenties, have an active social life and are dependent on public transport.
Therefore they generally look for properties with good transport links to nearby urban centres, and proximity to local shops, parks, hospitals and schools. Don't make the mistake of thinking about what you want in a home – and if you aren't sure where the rental hotspots are, do some research.
2. Failing to vet your tenants Whatever you do, do not trust people to be good tenants just because they seem friendly, they drink in the same pub as you, they are friends with your brother-in-law or any other reason.
You really need to vet your tenants carefully because a tenant who doesn't pay will have a massive impact on your buy-to-let investment. Remember you still need to meet your monthly mortgage repayments, which could leave you severely out of pocket or worse, facing repossession.
Do a credit check on them, ask for bank statements, proof of income and even a reference from a previous landlord. If you are not sure how to do a thorough check, speak to a letting agent who will be able to source and vet prospective tenants for you – for a fee.
Of course, there are no guarantees, but you should at least find out as much as possible before signing someone up. And if you can afford it, consider a rental guarantee insurance policy that will cover your rent if your tenants don't pay.
3. Neglecting the admin! Buying-to-let can be profitable and for many landlords, an enjoyable way to earn a living. However, it comes with its fair share of red tape and if you neglect your admin and forget about the rules and regulations you could land yourself in serious hot water, or simply be wasting money.
You are liable to pay income tax on your rental income for example, but there are many acceptable exemptions and expenses, so you need to find the time to go through this, or take professional tax advice.
And there are other things you can't ignore – from Houses in Multiple Occupation licences to gas, electric and fire safety standards, all the rules must all be adhered to, and the paperwork kept.
Yes it's boring and time-consuming, but it is absolutely essential for success.
4. Living for the moment – not the future
Life is currently sweet for lots of landlords, with rental demand sky high and average rental income up at £850 a month.
Those landlords lucky enough to be on super-low, long-term tacker rates or standard variable rates have seen their mortgage costs plummet and their rental income rise. The biggest mistake they can make is to take that excess income as profit now, because the good times won't last forever.
Not only will mortgage rates rise at some point, lenders are a lot more choosy about who they will accept for a new deal. So you might want to use any surplus income to overpay your mortgage and reduce your debt.
This will reduce your loan-to-value ratio, making you more appealing to other mortgage lenders. So when the time comes to switch you have somewhere to go and are not stuck paying a super-high, long-term rate you can't escape from.
Plan ahead now and future-proof your investment portfolio while you can.
5. Loyalty to your mortgage lender During the worst of the credit crunch the buy-to-let sector virtually shut up shop, with lenders folding left, right and centre and the number of deals being literally decimated. No wonder many landlords concluded that there were no remortgage opportunities out there.
Any new buy-to-let deals on the market were only available to those with vast levels of equity and even then they were massively expensive. Why come off a low long-term rate for that?
However, the market has changed massively in the past three years with new lenders, new deals and more relaxed criteria.
It's by no means back to its 2007 level (and probably never will be), but if you thought it wasn't worth looking around for a new deal, think again, especially if you want to lock into a fixed rate to protect against future rate rises.
You get no rewards for loyalty to your lender, so don't linger on your rate without at least reviewing your mortgage once a year.
Pad 4 U provide a fully managed letting service for more information then please contact us