Preparing your home for Winter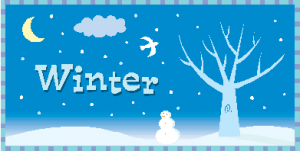 As the nights draw in and the weather turns for the worse, maybe it's time your house deserves a little TLC. It may seem obvious, but a clean, organised and well maintained house not only makes your household run more efficiently, but can actually save you time and money. Here are a few ideas:
• Maintain your Central Heating system. It is a good idea to have your boiler serviced once a year. Lots of companies offer this service for a small monthly fee. You will also have the peace of mind that you have done everything to avoid disaster in the coldest months. Also, know how it works! Read the instruction manual and set it to be on when required. This could save you money!
• Bleed your radiators. It's no good having your boiler working efficiently if your radiators don't put out. This is a simple task and can make a huge difference. It is also quite satisfying to hear the hiss!
• Inspect the exterior of your home. Does your roof need attention? Are the window seals intact and crack free? Small maintenance jobs now could save you a big job in the future. Clear the gutters of autumnal debris, a clear roof is more likely to cope with the harsh winter weather.
• Keep the heat in. Insulate your pipes to avoid them freezing and cracking. Check your loft insulation, experts recommend a minimum of 12 inches. Again, key in maximising the heat retention. • If you have a chimney, call the chimney sweep. If you want to use your fire place during the winter months, a bird's nest or other blockage is not going to help!
• Winter clean! We've all heard or Spring cleaning, but this is just as important in winter. Especially over the festive period, you will feel much more relaxed if your home is organised and clean, and at least you can let your Mother-in-Law snoop all she wants on Christmas day! Sort through your clothes and wardrobes and store summer things away. Defrost your freezer (especially the chest freezer in the garage which you have been putting off!) Hoover behind your fridge including the coils on the back as this will make both items run more efficiently. It might also be worth having a look at your good crockery to see if it needs cleaning before you present it on Christmas day!
• Get supplies in. Stock your freezer and dry store cupboard. It's great to know that you can feed your family if the weather is terrible. You also have the freedom that if it is lashing with rain and you simply don't want to go out you don't have to! Also, purchase salt and de-icer and even a snow shovel won't break the bank. Clearing your pathway from snow will avoid accidents for both you and especially your children. Although its dark and dreary, cold and wet, I love winter. To do just a few small jobs means you can sit back and relax over winter, enjoy the festive season and build as many snowmen as you like!
Written By Christine Lawson of Agent Media UK