Tips To Help You Sell Your Home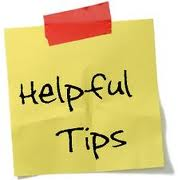 While most people will look to make sweeping changes when it comes to improving the value of a property, there is a lot to be said for ensuring the presentation of the property is up to scratch. It is crucial that you keep your home tidy and minimise clutter as much as you possibly can. A tidy home with plenty of space will create an excellent impression for potential buyers, which is certainly one way to ensure the value of your property is improved. This means that while it can be tempting to undertake sweeping changes to change your home, there is a great deal of benefit to be found from minor changes as well.
Focus on your kitchen
The kitchen is one of the most important rooms in the home and if you are able to present a stylish or attractive kitchen, you will find it easier to sell the property. This is why many people decide to install a new kitchen unit before they attempt to sell their home, but freshening up the style may be enough to give it a new look.
Make the most of what you have
If you are able to add an extension to your property, and you can afford it, you should do, but if you can't, don't worry. This is because as long as you make the most of what you have, you'll find that your property appears spacious and of value. Even if you don't carry through plans to have an extension added, showing that planning application has been obtained can make your home an attractive proposition for many buyers.
Clean the house thoroughly
It seems like a simple instruction but it is one that is worth heeding. You will want to get rid of any unwanted smells from your home and make the place seem as fresh as possible. If you have pet smells or cooking odours, you will want to eliminate these as much as you can, so be sure to allocate some time for proper cleaning.
Carry out repairs
Sometimes it is the smallest elements that cause the biggest problems or leave the worst impression. You will want to carry out replacement work such as fixing a leaky tap, fixing caulking or making sure doors aren't sticky. These may seem trivial but they are the elements that will stick with people when they remember your home.
Make sure the garden is tidy
You may feel it is in your interest to focus on ensuring the home looks as attractive as possible but if you do not tend to the garden, you may lessen the overall impact of your home. Taking the time to cut the lawn and trim bushes can have a huge impact on your property.
Make your home less personal
This is an area that often troubles people. To make sure that a potential buyer can see themselves in your home, you want to make them feel as though they can see themselves in your home. This means you need to remove the personal elements and provide people with a blank canvas with which they can picture themselves in the property.
Find the right agent
Selling your home is a team game, and even if you do your bit, you may find that your chances of success are limited by other people not pulling their weight. This is why you need to ensure you have the best estate agent working on your behalf.