Looking After Your Garden Can Increase The Chances Of Selling Your Home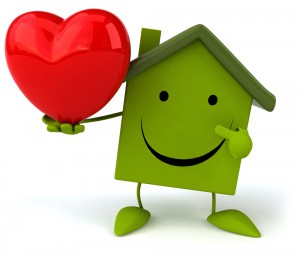 When it comes to selling your home, you don't want to take any chances and you should look to maximise the impact that you and your property makes on a potential buyer. When it comes to selling a home, making a positive first impression is often crucial and the first thing that most people will see when they come to your property is your garden. It therefore makes sense that maintaining the condition of your garden can have a positive impact on selling your property.
A garden will often be a deciding factor for many people when they are looking for a property, so if you have a garden, you are off to a good start. Of course, if your garden looks wild and unkempt, you may find that people will actually be turned off by your property. A messy garden will lead many people to believe that the inside of your home is going to be messy as well, which means that they have a negative impression of your property before they even step inside. It is impossible to make a sale from first impressions but it is possible to miss out on a property sale from the initial impression someone takes from your garden.
These are some simple steps that won't take a lot of effort, but can have a huge impact on what people think of your property:
Prune all bushes and ensure your grass is cut
Ensure your patio area is cleaned
Make sure the garden area is tidy
Add plants and containers to brighten up the area
Make sure you have some colour in your garden
You don't have to be green-fingered or an expert in the garden to make a big difference on how your garden looks, you can buy many plants that are ready to pop into the ground or into a plant pot. You would make sure that the inside of your home looks as presentable as possible, so you should look to do the same in your garden area.
Make sure your garden is tidy
A garden is a fantastic addition to a property if you have children, but if you have children, you will know how difficult it can be to keep everything looking tidy. It will take time to tidy toys away from a garden but doing so will make a big difference to the impression that people take away from a property viewing. Also, if you have a garden hut or shed, you will find this to be of value in ensuring that your garden looks as good as possible.
You may be thinking that you have enough to think about with the inside of your home without having to worry about the garden. It may be extra work to do but if you spend time on ensuring the garden looks great, you will stand a much better chance of selling your property. In life, getting a positive outcome is often dependent on working harder than other people, and this is very true when it comes to selling property.