Presentation Tips For Selling Your Home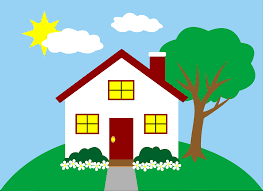 If you are looking to sell your home effectively and for a good price, you want to make sure that your home is appealing and as attractive as possible to any potential buyer. You shouldn't just assume that the level of demand for property in your area means that you can sit back and do nothing with respect to selling your home. There are plenty of steps you can do to ensure your property sells for a good price and as with many things in life, it is all about the presentation.
Remove the clutter
In everyday life, your home can become cluttered very quickly. This is understandable, but even though clutter is part and parcel of everyday life, it is not something that potential buyers want to see. This is why you should make sure that your rooms are free of clutter and that there is plenty of space.
Clearing space in your property helps to create the sense of more freedom and room to move about, which is something that ranks highly for potential buyers. Removing the clutter increases the sense of freedom in your home, which will help to make the best possible impression at your home.
Make it neutral and less personal
Your home is your home, but if you want someone to buy your current home, you have to make them think of the place as their home. This means that you should look to remove the pictures of you and your loved ones, while also clearing away the personal touches that add spirit to your home.
It can be good to leave a touch of colour or inspiration around your home but in general terms, removing the personal nature and keep your property feeling neutral is a positive thing to do. Most property experts recommend leaving your home as a blank canvas where potential buyers can imagine how they would shape the property.
Finish all of the small DIY jobs you never get around to
The vast majority of us have a list of DIY jobs around the home that we need to get finished, but which we never seem to do. You can usually get away with sticky doors, blinking lights and leaking showers at home but if you are looking to create the best possible impression, you need to make sure that these jobs are all taken care of. It shouldn't take too much time and effort to carry out this work, but if you don't do it, you will find that it can make a big impact on what people think of your home.
Get rid of nasty smells
If you have a pet or you smoke or there are nasty smells lingering around your home, you will find it harder to sell your property if you don't eliminate the smells. The odour of a property will have a big impact on how people perceive the property. Even when the property looks nice, the odour around a home can impact on what people think about the property, so make sure you keep your home smelling as fresh as you possibly can.
Think outdoors
When you attempt to sell your home, you aren't just selling your home. The exterior of your property plays a big role in the impression people take of your home. After all, the garden and outside of your house will be the first thing that people see, so make sure that these elements look great. Having a well-cared for lawn and making sure that your windows and roof are in great condition will make a lot of sense when it comes to improving the condition of your property, and impressing, potential buyers.
These are all important steps in presenting your home in the best possible manner, and taking these steps will go a long way to helping you to sell quickly and to sell effectively.