Why Buying A Buy To Let Property In Stockport Is A Good Investment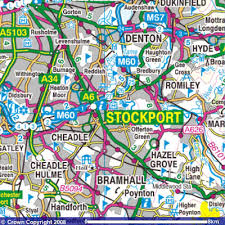 When it comes to investing your money at the moment, it is easy to see why a buy to let mortgage and property makes sense. This is an investment opportunity with a great long-term return but which also provides you with regular income due to the rent. With many people being priced out of the property market, there is a rising demand for rental properties in the UK and this is why the buy to let property market is a good way to invest cash.
Even if you don't have a lot of time or experience in this field, you should find that there is plenty of support on offer. There is a broad range of property management companies and estate agents who will help you to look after the property and find the right sort of tenant. Given that you want to be able to enjoy or sell your property at a later date, it is essential to find tenants that can be relied on.
Stockport is a great location for buy to let investment opportunities
Aside from the fact that buying a buy to let property is a sensible investment in most locations, there is a lot to be said for buying in the Stockport area. This is an area that has seen a growth in interest in recent times, but it is still on the rise. Usually by the time you hear about an attractive property market, it is too late to invest and reap the benefits, but this isn't the case with Stockport. There is still an attractive yield with respect to rental income and your return on investment.
The fact that Stockport is a commuter hub for Manchester, around 7 miles from the heart of Manchester city centre, means that it is always going to be of interest with respect to the property market. The fact that there are plenty of good quality property developments on offer at a decent price adds a further incentive to move into this area.
Stockport has been deemed to be a happy place to live
One of the strongest indicators about the Stockport property market, and Stockport in general, comes in the shape of findings uncovered by Rightmove. In a nationwide survey, they found that Stockport came second with respect to being "the happiest place to live in the United Kingdom", while topping the poll for the North-West of the country.
A major reason for this placement is the fact that Stockport manages to combine the best of both worlds. The close proximity to the heart of Manchester is great news but you are not far from the countryside and a quieter pace of life. With Manchester Airport close by and a main road to London and the South in easy reach, Stockport is a great location not only to reach Manchester but to get around England and beyond. The fact that this finding came from a nationwide estate agent, with no particular bias or interest in the Stockport market, means that it is possible to take this news with a touch more positivity and honesty than you would expect from many of the locally focused press released from estate agents.