Rents Remain Stable On Charles Street, Stockport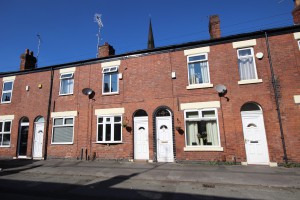 A landlord I know has owned properties on Charles Street for the last thirteen years. She came in to our office to discuss the rise and fall of property prices on the street and how this has affected her over the years.
In 2002, when she purchased her first property on Charles Street, the average value of a two bedroom terraced house on the street was £57,500 which then had a sharp rise to £91,070 by 2004. These rise in value continued with average values being £98,967 in 2006.
At the height of the property boom in this area, a terraced house on Charles Street had an average value of £119,757. This soon dropped and in 2011 the value was now only £85, 833 but has now recovered to £100,333 this year.
When she told me of the rents she had achieved on the street, they seem fairly over the thirteen years. In 2002-2003 the average rent was £495 per calendar month and is now between £550-575 per calendar month, dependant on the property's accommodation. Therefore, a landlord could expect a respectable annual yield of around 6.9% on Charles Street at the moment.
If you would like to talk about the market or if you have a property to let and need advice, please come and see us in our office.