What will happen the Stockport rental market in 2016?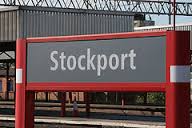 With so many changes to legislation, tax changes, stamp duty land tax and yet more and more red tape thrown in front of landlords yet the private rented sector is a two way street and whilst the landlords are key to the market so is the demand and demand remains aplenty in South Manchester.

The rental market has once again demonstrated consistent growth across 2015, paving the way for a solid 2016, despite a number of changes set to be introduced in the coming twelve months.

Homelet's November Rental Index showed the market has experienced significant annual growth in 2015. As of November 2015, the average UK rental value – excluding London – stood at £743, an increase of 3.8% compared against last November's figure of £718. This growth is consistent across the country, with nine out of twelve regions demonstrating an increase in rental prices on an annual basis.

Demand for rental property continues to grow, and looks as if it won't falter any time soon. In the past year, house prices have risen by £20,000 on average, tipping the house value scale to an average of £287,000, according to Rightmove that is.

Rightmove has also predicted that during 2016, house prices will increase by a further £17,000; possibly making it increasingly more challenging for first-time buyers to save a sufficient deposit, meaning they could be likely to remain tenants or, if they aren't already, turn to renting instead.

This shift of potential home owners into the Private Rented Sector (PRS) has increased the size of the rental market exponentially in the past decade or so. Back in 2001 there were 2.3 million private renters in the UK, increasing to 5.4 million in 2014. Growth doesn't look like it'll stop there, either. In the next ten years, it is estimated that a further 1.8 million people will rent privately, meaning that half of all UK residents will form part of the PRS.

Looking again to 2016, tenant demand doesn't look as if it is going to subside anytime soon especially in Stockport.

The general trend in the rental market is that prices will continue to increase in the New Year, although growth may not be recorded at quite the same pace. Global property firm Jones Llang Lasaalle has estimated that across 2016, the average UK rent is set to rise by 4.5% and an additional 4% in 2017.

This steady yet continuing growth is evident in many of the UK's high-end estate agents' predictions, too. Savills has predicted a similar rental growth, estimating that between now and 2020; rental values will increase by 16.5% They have also warned that it would be wise to be aware of the shift in demand for certain types of rental property too saying that in areas where the demand and supply imbalance is most concentrated, the demand for larger properties will be maximised next year.

Despite these figures forecasting further rental rises ahead in 2016, Homelet's latest stats have unearthed some interesting findings. An overwhelming majority (91%) of landlords we surveyed revealed that they don't intend on increasing rents in the first 6 months of 2016.
Contrastingly, 34% of landlords claimed that they would increase their rents over the next year, this perhaps indicates that the stamp duty tax implementation, as well as the scrapping of the formal Wear and Tear Allowance, are forcing some landlords to charge a higher rent.

The majority of landlords we surveyed claimed that being able to retain good tenants was their biggest concern, this is why many are likely to incur just a marginal rent increase in order to increase the chances of keeping hold of their current tenants. After all a good tenant is more than half the battle.