What's going on with house prices in Davenport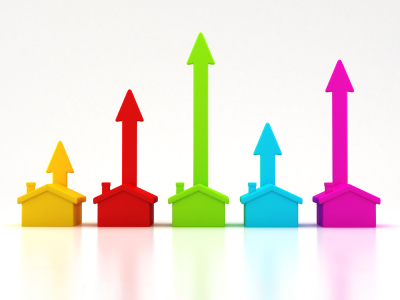 I was at lunch the other day with a solicitor friend of mine and we got talking as usual about the current property market in Davenport and how it was doing and I thought I would share it with you.
Firstly you'll all be aware of the recent changes as a result of this year's budget. In short it doesn't look too good for property investors but I'm not one to dwell on the negatives and firmly believe that property is a long term game and if you are in it for the long term you are more likely to win than if you dabble short term.
The additional stamp duty is a pain the derriere but it's something we're going to have to learn to live with as that won't be going away. It's an added up front cost that just has to be taken into account when considering your next investment. For the time being you will be able to claim that against your CGT when you sell the property.
Landlords are already buying in Ltd companies to prevent being hit by the reduction in mortgage interest relief and at the moment there are no fees for transferring properties into Ltd companies – as with everything there are pros and cons to doing this so it's worth talking to a good accountant to get some advice on this.
Business rates have been reduced for smaller commercial units. Good for those of you doing both residential and commercial investment. CGT which was previously 18% or 28% is being reduced to 10% and 20% – but that doesn't include residential property (only commercial). Of course the reduced interest relief on mortgage has put some investors off and has indeed prompted a number of landlords to sell up as they are fed up with being penalised.
All of this of course is on national level and whilst it does affect us locally what else has been happening in the local market?
Some investors have predicted no-change.
Some have said first time buyers taking the place of the investors that have left the market (perhaps only the lucky ones who have managed to scrape together a £20,000 deposit).
Is there going to be a price correction as a result of the stamp duty increase and overinflated prices pre stamp duty increases?
It would appear properties are still going onto the market at the same high prices however there is certainly evidence that properties are not selling instantly like they were a 2-3 months ago and at that point people were also paying above asking to secure them.
It would seem now that the smaller properties that investors love are sitting on the market a little longer and vendors are once again considering offers that are lower than the asking price and perhaps that account for stamp duty effect in lifting prices.
According to Zoopla prices have dropped 1.61% in Stockport over the last 3 months – which let's face it is no great surprise. I tend to get asked "Do you think Davenport has hit its ceiling price?" My opinion on this is no, especially if you look at the house prices in the neighbouring areas of Bramhall and Hazel Grove.
The local market is certainly something to keep a close eye on at the moment. If you are looking to buy I would simply suggest getting out there and making some offers. There is still a shed-load of development going on in this town and love it or hate it, if trends in other parts of the country are anything to go by, this should push prices up over the next 5-10 years.
If you want to talk property I can't promise to have all the answers but it's a passion of mine and I do enjoy it so why not give me a call on 0161 257 2441 or ping me an email here [email protected]