Simple home staging tips for maximum impact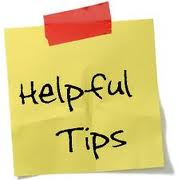 To sell your home effectively, it is vital that you make the effort to present your home in the best manner. This is referred to as staging your home and here are some simple staging tips that will create a maximum impact.
When you are looking to stage your property for selling, it is essential that you emotionally detach yourself from the process. There is a need to provide a blank canvas to potential buyers and you want to make people feel as though they can make the property their home.
If you have pictures of your children and their school projects on the walls and fridge, it will be difficult to convince people to think of the house as their potential home. You may also need to detach yourself when looking at the property. When you see great memories, others can see cracks and damage more succinctly. If you are struggling to detach yourself from the property and are unable to review it in a neutral manner, call on professional or outside help.
You have to declutter your home
One of the most important stages of presenting your home is decluttering your property. This follows on from removing personal items but you'll also need to clear the property and remove all mess and items that take up space.
When you are looking to sell your home, you want to create a sense of space and make your property feel as big as possible. By removing clutter (either by selling, storing, gifting to charity or disposing of it), you create more space for a potential buyer to imagine how the place would look if it was their home.
It should also go without saying that your home needs to be as clean as possible. If this requires time and/or money, make sure that your property is in great condition. You also need to ensure that all used or dirty towels and laundry are out of sight. Feel free to invest in new towels and laundry for display times.
You need to neutralise the property
This follows on from the idea of creating a blank canvas that allows people to imagine themselves in the property. A good example is a classic hotel. Hotels welcome people from different backgrounds and with different tastes and the most stylish hotels choose a style that can appeal to a wide range of tastes. Avoid brash or bold colours and if you are going to have artwork on display, make sure it appeals to as many people as possible or is at least inoffensive.
Carry out repairs
If there are problems in your home, take care of them. This is definitely the case when it comes to minor repair work. You may not be expected to undertake major roof repairs in a short period of time but if you have a cracked light switch or a leaky tap, people will form a negative opinion of your property.
Consider kerb appeal
The outside of your property will have an impact on what people think of your home and property. This means you need to present a tidy garden area that shows a level of care and attention has been spent on it. All of the rules about decluttering, creating space and creating an area that appeals to as many people as possible is as true for the outside of your home as it is for the inside of your property.
Take the time to stand outside of your property and approach to the home and look at your property closely. This will be the first view a potential buyer has of your home. If this isn't a positive view, you may find that they are already deciding against choosing your property.
Add finishing touches
You'll find that adding finishing touches like adding flowers to your living room, lightening up a room with cushions and applying a fresh coat of paint can make all the difference. You want your home to feel fresh and light, so open the windows in advance of any viewing to allow fresh air to circulate. Using candles or fresh coffee or baking can also create a more homely atmosphere, all of which may help you to sell your property.
Creating the best possible impression is vital when selling your home. Following these staging tips will ensure you maximise the chances of selling your home.