Gorton property with potential 7.2% yield!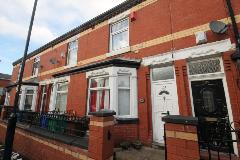 Pictures can be deceiving when looking for potential properties for buy to let. An example is this one on Craig Road in Gorton. From the photos, it looks a bit of a shocker, however there isn't much wrong with it that a new bathroom, painting, carpets and an industrial clean wouldn't sort out! So, with an asking price of only £79,950 and say somewhere between £6K - £8K spent on a mini refurb you have a property with a great potential yield!
https://peteranthony.co.uk/property/Craig-Road--Manchester-10003484
The property is located in a popular residential area with a high proportion of properties rented out. There is always good demand from tenants for property in this area so in my opinion it would not take long to let. In the last month, we have rented out on this street two properties that have both achieved £525 per calendar month.
Therefore, if you look at the asking price of £79,950k and £8K for works this would give a pretty good yield of 7.2%.