Fastest Growing House Prices in Manchester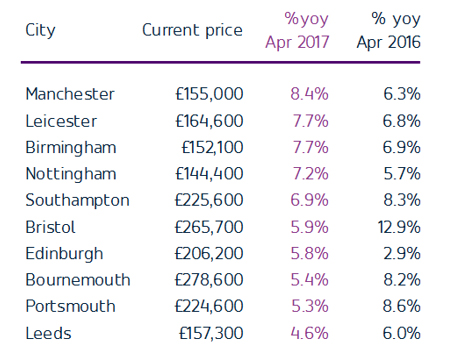 City house price growth is currently at 5.3% down from 8.7% of April 2016. Out of only eleven cities that have a faster growth rate this year than last, Manchester has the fastest with a growth rate of 8.4%, increasing by 2.1% from last year.

Prices are expected to continue rising in large regional cities throughout 2017, including Manchester, because of low mortgage rates and an improving economic outlook. This increasing growth rate means that it's the ideal time to invest in Manchester rather than anywhere else!