Manchester Number One In City House Price Growth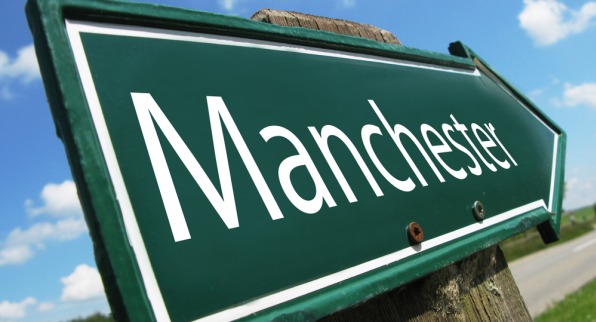 There is always interest in the latest figures relating to the property market and with Manchester being one of the largest and most important cities in the UK, a great deal of focus falls on the city. This is why news contained within a recent report from Hometrack UK, which suggests that Manchester had the strongest property market in the whole country for August is of interest.
The level of annual house price growth in Manchester, on a year on year basis, was 7.3% and this is part of a longer trend which has been continuing since 2014. In the property market, good news for one area or one person is usually offset by negative news for someone else, and it would appear that while Manchester's star is on the rise while London is on the slide. The same report suggested that the annual growth in London for the same period was just 1.9%.
The top five house price growths in the UK were:
Manchester with 7.3%
Birmingham with 6.7%
Edinburgh with 6.6%
Leicester at 6.4%
Nottingham with 6.2%
It would be wrong to say for definite that investors are gravitating towards Manchester and the North after a long fixation on London and the South, but there is evidence to suggest that there is a greater level of interest being placed on cities like Manchester.
However, this shouldn't be put down to a cyclical change or investors fancying something different, there has been a considerable amount of work undertaken in Manchester in recent times, making it a highly attractive option for people looking to buy property and for investors.
Manchester has a thriving economy
Another comparison between Manchester and London adds fuel to the fire about the changing nature of the two areas. Since 2014, the Manchester economy has grown by 7.5% while the Inner London economy has increased by 6.9%. This is still a good figure but given that inner London was hailed as the benchmark for the economy in the UK for such a long time, the fact that Manchester has overtaken it seems to be something which feels significant.
It shouldn't be overlooked that Manchester Airport is an increasingly important airport with strong links to the Far East. Add in the fact that Manchester has a huge student population, and again with a viable overseas interest, and you have a city that will naturally appeal to foreign investors and people looking for a base in a global era.
Greater Manchester has a lot to offer too
Even outside of Manchester there has been significant development in outlying areas. The face of Stockport Town Centre is being transformed and these areas act as reliable commuter hubs and places that attract home buyers on their own merits.
When it comes to the property market, political and economic factors will always have a role to play in big decisions. While there is uncertainty over Brexit and interest rates, it may be that the higher prices in London will see this area being affected more than an area like Manchester, which is more affordable to start with.
In the past 12 months, the average price paid for Manchester property (according to one online property source) is £177,597 while in the same time period, the average price paid for London property is £627,586. This comparison doesn't tell the full story and there are many expensive areas of Manchester where property will be higher than in some parts of London but you can see why many people and investors would be interested in what Manchester has to offer.
Trends are interesting in the property market, which is why Manchester being hailed as the number one UK city for house price growth is good to know. However, it is the underlying stories around the Manchester property market that provide so much confidence and optimism for the future. If you want to speak to a specialist about the Manchester property market, get in touch with Peter Anthony.