Will Online Mortgage Change The Property Market?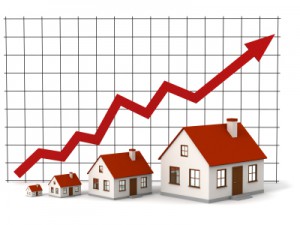 There is always news and development in the property and mortgage markets, which means it takes something special to grab attention. It would be fair to say that NatWest managed to garner attention when they announced that they are introducing a paperless mortgage. This will initially be provided to applicants who arrange a mortgage by phone but it is hoped that the service will be rolled out to branch advisors before the end of 2017.
The justification of paperless mortgages comes in two different forms. A lot of people will be delighted to hear that this application style will use a lot less paper. NatWest believe that they will use 4m fewer sheets of paper when they introduce this system. However, it is the reduction in time taken to carry out the mortgage process which is likely to be of interest to most people.
A reduction in time is the main benefit
The NatWest have stated that they expect this new style of mortgage process to take 10 days off their process. In 2016, there was a trial run in Massachusetts in the USA and the results concluded that the digital mortgage application process can be concluded in just three days. This is 16 days faster than the traditional amount of time it takes for the mortgage process to be concluded. With this in mind, and bearing how frustrating it can be to wait on a mortgage application process to be approved, you can see why so many people would be in favour of this.
However, it is important to ensure that this increased speed isn't coming in place of security. There is no justification for compromising safety and security, and this is why a number of leading mortgage providers in the UK are likely to hold off on paperless mortgages until NatWest can prove that this is a secure way to provide mortgages,
Some banks have released statements on digital mortgages
Virgin Media currently use some aspects of a digital mortgage process but they have no plans to offer a completely paperless mortgage. The Yorkshire Bank have also stated that they have no intentions of introducing a paperless mortgage but HSBC and Halifax have announced that they will continue to monitor the situation.
There is no denying that many people are comfortable with digital processes and it is likely that we will spend far much more of our time online and away from a paper environment. However, given the sums of money involved with buying property and the importance of these deals, there will be people who think that there is still a need for paper aspects and face to face contact with a mortgage application.
NatWest have stated that they will request visual identification and there is likely to be a video chat in the process but the security aspect is certainly something that people will want more information on before they commit to this style of mortgage.
At this point in time, paperless mortgages don't quite feel like a game changer but if NatWest achieves success with this method, you can be confident that many other mortgage lenders will follow suit.