Low Headline Rates Lead To Dearer Mortgages: Get Better Advice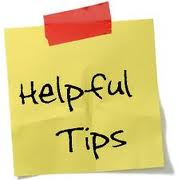 We've all been there. We've all seen a fantastic headline or an enticing offer that has drawn us in but by the time we start to examine the deal in greater detail, the benefits are not so obvious. In fact, once you consider the deal that is on offer, the benefits start to appear not so beneficial and you get another stark reminder that sometimes things that look great don't turn out to be as great as they first seemed. This is true for all products and services but when it comes to the mortgage sector, attractive headlines may be damaging, and at Peter Anthony, we want you to find the best deal.
Finding the best mortgage deal can be difficult as there are so many mortgages to choose from. It is easy to feel as though you are missing out on something and of course, mortgage lenders know that you have a lot to review and consider as well. Mortgage lenders know that they need to grab attention quickly and this is why many offer mortgages that on first glance look absolutely brilliant. However, many property buyers find, sometimes to their great cost, that these deals are only good on the surface.
Interest rates and headline figures don't tell the full story
This opinion has come to the fore of late thanks to a report from Trussle, an online mortgage broker. This organisation has investigated mortgage rates and they have accused mortgage lenders of offering tempting headline rates which eventually costs more. This is down to the up-front costs associated with these mortgages.
This finding indicates how difficult it is to find the mortgage that is best for your needs. There will also be people who are willing to lose out a little on the up-front cost to benefit over the longer payment periods or conversely, people may be desperate for as few up-front costs while acknowledging they will pay more monthly. It is up to each applicant to consider their own needs and determine what would be best for them, but it is also essential to review the total cost of each mortgage, not just the headline figures.
Consider the overall costs of a mortgage
Trussle reviewed 70 mortgage lenders and a range of deals on offer, and the difference in costs for what looks like similar mortgage may surprise many people. As an example, for a house that cost £225,956 with a £90,000 deposit, the repayments including up-front costs on a 1.09% two-year deal would be £13,759. This was an offer from Santander.
However, in a deal available from Danske Bank, with a rate of 1.36% but no up-front costs, the cost comes to £12,800. Even though the mortgage from Danske Bank has a higher interest rate, the amount paid overall by the lender is less, which is a reminder that buyers cannot solely focus on one aspect when they want to find the cheapest mortgage for their needs.
It would be wrong to say that the cheapest mortgage is the best option for all mortgage applicants, but cost is a hugely important aspect and one that will significantly impact on the decision made by a property buyer.
At Peter Anthony, we understand the difficulties in finding the right mortgage and buying a home. If you need guidance, we are more than happy to help.