Manchester Vendors: What You Need In An Agent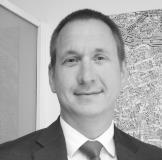 Tom Simper Jan 22, 2019, 13:19 PM
If you are looking to sell your home in Manchester, make sure you know what agents can do to help you.
In the property market, it is always helpful to know what other people and then you have a platform to deliver this. If you are a vendor, it is helpful to know who the most likely buyers are in your local area and what these buyers want from a home. This provides you with the ideal opportunity to promote to these people and to present your home in a manner that appeals to these buyers.
Of course, vendors don't only need to know what a buyer wants, they also need to know what estate agent offers. Not all estate agents are the same and a recent study by Zoopla highlights what estate agents are looking for.
It transpires that transparency is the most important thing that vendors are looking for from an estate agent, and this makes perfect sense. This is a challenging time in the property market and some vendors have been stung by some agents who make large promises only to fail to deliver on these promises. Therefore, vendors want to call on an estate agent who can back up their claims and who can show that they have the skills, experience and expertise to assist in the selling of a home.
Vendors want an agent with great negotiating skills
Other attributes that were deemed to be important by vendors is an ability to negotiate the best possible price and to obtain value for money. This was clearly defined as being different from the lowest possible price, and this is something that more vendors are realising or returning to.
In recent times, online estate agents have disrupted local property markets and provided vendors with a lot to think about. Given the costs of selling a home, it is perfectly understandable that some homeowners were enticed by a very low fee charged by online estate agents.
However, when the sales process was underway, many vendors found that the online agent was not up to the task of selling their home in an effective manner, which means that there was no value or merit to the lower cost option.
Vendors must feel confident about their choices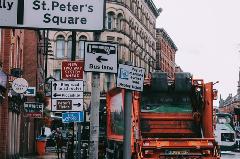 Given the magnitude of a property deal, it is vital that homeowners are confident about the process and that they receive the best level of support possible. There is no need to automatically assume that the most expensive service is the best, this often isn't the case, but there is a need for vendors to consider their own needs and then carry out some research on what an estate agent actually delivers for their fees, as opposed to finding a suitable price and hoping for the best.
Charlie Bryant is a Managing Director at Zoopla and he said; "Winning instructions is the top priority for estate agents across the country in a challenging and competitive marketplace, and our research reveals what consumers are looking for when selecting an agent to sell their home. There are two themes that emerge from the top five items listed by consumers, and in good news for many of our customers, low fees don't feature high in their list of priorities."
At Peter Anthony, we are pleased to have helped many Manchester vendors sell their home, and the positive testimonials we have received suggest we offer great value for money. If you would like further guidance on how we can help you sell your home, please get in touch.