Manchester Property: Smart Technology Playing A Role In City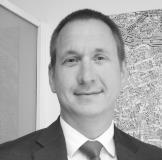 Tom Simper Feb 25, 2019, 12:30 PM
Smart technology changes the way people live, impacting on local property markets, stay in touch with Manchester.
There are many different factors that impact on growth and development in the present day and the ways that cities evolve and change. In recent years, it has to be said that smart technology is at the forefront of city development and Manchester has been recognised as a city that has embraced smart technology.
Manchester was selected as one of 30 cities to benefit from a £10 billion smart technology investment in 2017 and progress has been made in this regard. Manchester Council, Manchester Science Partnerships and Cisco work together under the CityVerve banner with the aim of changing the way residents and businesses engage with their environment and the city.
The Internet of Things changes the way people live their lives
A key area of focus has been the Internet of Things (IoT), which drives information and can make people feel more connected to their surroundings. There is no denying that Manchester is on its way to being classed as a Smart City, and this will likely have a huge impact on people and local life.
Simon Navin is a Programme Manager of the Smart Cities Practice at Ordnance Survey and he released a statement, saying; "SmartCities are very much in their infancy and we're currently in an interesting and exciting time of experimentation. We now have the ability to process big data quickly for valuable insight and location data and intelligence has never been more comprehensive, enabling new wave of technology that has the potential to help us 'be smarter' in the way we live, work and play in our urban environments. Ultimately, a city that wants to be Smart must have a clear vision of what it wants to achieve and an appreciation of the challenges it faces now and will face in the future."
Better use of energy benefits everyone
Some of the ways that the city is improving and evolving with data relates to understanding heating, ventilation and cooling systems, which offers insight into the city uses energy. This information will provide the platform for the development of energy saving plans and strategies. A smart approach has also been applied to the litter issue in Manchester, helping to make the city cleaner, while also ensuring that council resources are used in a more effective manner.
There has also been a focus on improving social engagement and interaction for many people with the Personal Wellness Platform impacting on social isolation amongst the elderly. Initial work in this area is focusing on the Oxford Road corridor and will hopefully improve the level of engagement people have with the city.
When it comes to property, there are ways that smart technology is being integrated into new developments and being encouraged for existing properties. Making homes more energy efficient is sensible for everyone, including developers, homeowners, landlords, tenants, vendors and buyers. Studies are examining the use of solar panels, heat recovery ventilation systems and underfloor heating to find ways that homes can be made more comfortable and energy efficient while ensuring that they are more cost effective to run.
Manchester is one of the leading cities in the country and is one of the smartest. Anyone looking to find out more about the Manchester property market and who are looking to play a part in this forward-thinking city should contact Peter Anthony.