Manchester: Employment Boost Drives Demand For Homes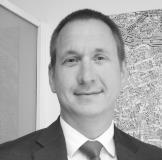 Tom Simper May 31, 2019, 09:53 AM
Many factors influence the demand for property in any given area. House prices are a crucial factor, and as we have seen in recent years, political decisions often affect buyer and seller behaviour in the property market. Another aspect that shapes movement in the housing market is employment, and this is an area where Manchester is thriving.
There is a significant increase in job numbers in Manchester, with the rate of growth moving faster than in other major regional centres and cities across the United Kingdom. The increase in jobs brings new people to the area, resulting in the demand for property in Manchester, both ownership and rental, outstripping the supply of housing.
There is significant demand for Manchester property
Demand has outstripped supply in the Manchester market for some time, but the further increase is affecting the market. Basic economics dictates when demand is more significant than supply, prices inevitably rise in an attempt to balance out these elements. With the supply of property limited across the country in recent years, it has been inevitable that prices have risen. Yes, Brexit and other factors have influenced the property market, but there is a need to introduce more houses to impact the market genuinely.
By 2020, the number of office workers in Manchester will increase by 10,000 compared to 2018 figures. Manchester is also welcoming investment, enjoying a volume of inward investment that is greater than the five other leading cities in the United Kingdom. This outcome creates further opportunity for growth, and it is easy to see why businesses want to relocate or set-up in Manchester.
Manchester is a well-connected city
There has been much focus on the Northern Powerhouse in recent years, and Manchester has benefitted from increased attention and support than it did in the past. There is also the fact that Manchester Airport is recognised as a vital hub in international travel, connecting the city with many important destinations. There is no denying that more significant travel links to the Far East have boosted the business economy and the number of students in the city.
Elaine Rossall is the UK Head of Offices Research at JLL, and she said; "When thinking of the UK's strongest property markets, Manchester continues to be in a league of its own. Job creation is at record levels and is spread across a range of sectors. Commercial development is increasingly catering to occupier demand, and this is translating into positive, continued growth across the other property markets."
The link between the volume of students in Manchester and new businesses is essential. Companies know that there is an extraordinary wealth of young, skilled and determined people graduating each year, with many looking to stay in Manchester. Firms find themselves attracted to areas where they can tap into able employees who drive them forward, making the city an ideal location for forward-thinking companies.
Property developers and investors are aware of this and have reacted to the demand for central apartments offering convenient yet high-quality local life in the heart of the city.
A lot is going on in Manchester, and while there are opportunities to prosper, it is easy to see why some people feel overwhelmed. No matter what move you wish to make in the Manchester property market, if you need guidance, contact Peter Anthony, and we will be pleased to help you.