Manchester: Is This The Coolest Estate In The City?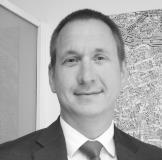 Tom Simper Jul 8, 2019, 10:40 AM
We all know Manchester has a cool reputation. This is a city that people all over the world sing the praises of. You are far more likely to hear chants of "Manchester lalala" ring out in Glasgow or Dublin than you do in Manchester itself. This isn't because Mancunians aren't proud of the city, but when you are living in the city, you don't need to ring its praises daily.
The music, look, and maybe even the football that hails from the city has made Manchester a cool place. However, there are specific places that stand out from the crowd and draw attention to it. The Northern Quarter has long been regarded as an attractive place to visit and stay in. Of late, one part of the Northern Quarter has come in for particular praise, and this may be the new coolest place in Manchester.
It has taken some time for the Smithfield Estate to be cool
The Smithfield Estate was built in the 1960s and is a well-known component of the Northern Quarter. You'll instantly recognise the red brick housing, and there is a variety of uses for these properties. Around 100 or so apartments are rented through Northwards Housing, but there have been many homeowners exercising their Right To Buy in recent sales. Therefore, some homes are coming onto the market from time to time, and when a house arises, there is an excellent level of interest.
It is common for homes to sell for over the asking price. In a time when homes across the United Kingdom are selling for less than the asking price, this outcome is of interest. The lack of supply of homes in a desirable area will have this impact, but there is something special about the Northern Quarter.
There is also the fact that this area has been improved in recent years. Even residents will admit to the area being a real mess, with the location far outstripping the environment. Things have improved though, and many people are developing a sense of pride in their home location, a satisfaction that is about so much more than being conveniently located to so much of what makes Manchester appealing to many people.
These homes offer a lot to buyers
There are a couple of factors that help make this area a considerable attraction for buyers. When homes do appear on the market, they often have a garden area. If you're looking to stay very close to the heart of Manchester, you may think you have to compromise on owning a garden, but this doesn't need to be the case.
Another hugely important factor about houses in this area is that they come with a free parking permit for residents. This is a bonus that residents love, often making life much more straightforward. In some cases, some residents may even put this permit to greater use, earning some additional cash!
Manchester is a cool city, but when it comes to up and coming cool areas, the Smithfield Estate is an area that is likely to grab attention for quite a while. If you would like to learn more about property in Manchester, contact Peter Anthony and we'll be happy to help.