Manchester City Apartments In Demand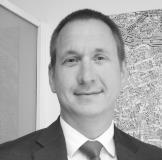 Tom Simper Sep 2, 2019, 11:00 AM
There is no denying that living in the heart of Manchester appeals to many people. Whether you want to be closer to your work, to friends, to social activities or you like the buzz of a thriving area, city living is a fantastic choice for a lot of folks.
A recent study suggests that the city centre of Manchester hugely appeals to the younger generation. Even with all the reasons stated in the above paragraph, it appears as though employment growth and sustained economic growth are behind the increasing desire to live in the heart of the city.
There is also an increase in the levels of property investment in the city, and there is a more significant number of build-to-rent apartments being made in the city centre. These developments are driving yields and helping investors to enjoy capital growth.
The city is "hugely appealing to younger generations" thanks to sustained economic and employment growth. Property investment in Manchester is focused on build-to-rent apartments in the city centre, driving yields and capital growth.
City centre apartments are in demand in Manchester
For July of 2019, the number of people moving into apartments in the city centre of Manchester increased by 117%. There are clear signs people are leaving London and heading to Manchester and other areas in the north of the country.
The Head of North West Residential at JLL, Louise Emmott, said; "Manchester is becoming increasingly in demand as a city, as young people are priced out of the capital and businesses look to north-shore parts or all of their offices. It has so much to offer – it's teeming with culture, sport, a world-class food and drink scene and a booming night-time economy. This, paired with the area's impressive business credentials, means that it's hugely appealing to younger generations that want the big city feel but can't afford or access London."
Firms are flocking to Manchester
In the four years between 2014 and 2018, the number of companies operating in Manchester increased by 58%. There is a forecast of 16,300 new jobs to be created in the city by 2021. At this rate, Manchester will experience the fastest growth of all UK cities. The increase in employment helps drive young people to the area, which results in higher demand for rental and property options.
While there will be concerns as to whether this growth is expected to continue, there is confidence in the sustained economic growth for Manchester in years to come. There is an excellent opportunity for investors to enter the market, and investors have a chance to prosper alongside the city and the youth.
There is no denying the landscape of UK life is changing. There is less of a focus on London, and more focus on what the country can offer. Manchester is just one of the cities which are ideally placed to drive economic growth in the country.
If you are looking for guidance on the Manchester property market, we are more than happy to help. Get in touch with Peter Anthony, and we'll make sure you make an informed decision as to what to do next.