7 Things Manchester Tenants Must Consider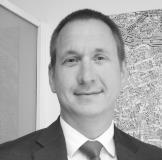 Tom Simper Nov 19, 2019, 12:15 PM
If you are looking to let property in Manchester, you are probably feeling very excited. Whether this is your first rental property or the latest in a string of rental properties, there is something special about moving into a new home. Manchester has so much on offer, but you must make an informed decision on what is best for your needs.
At Peter Anthony, we are pleased to say we have helped many tenants find their ideal home in the city. Here are seven things Manchester tenants must consider
Manchester is a big place, and you have plenty of options
There are affordable options for every budget across Manchester
Manchester is perfect for students and young professionals
The Manchester economy is booming
What entertainment do you want to enjoy?
How important is local transport for you?
Do you need any features in your rental home?
If you think about these seven aspects and develop a more precise opinion on what is important to you, you'll find it easier to find your ideal rental opportunity in or around Manchester. At homes4u, we are more than happy to assist you with the process, so if you need assistance in considering your options, please get in touch.
Manchester city centre has a lot to offer
It is natural to be drawn to Manchester city centre. If you study or work here, or you plan on spending most of your leisure time here, a city centre base makes sense. Of course, city-centre living is often more expensive, and you need to balance your likes with your budget.
You'll find there are affordable areas outside of the city centre. Thanks to the extensive range of transport options in Greater Manchester, getting to and from the heart of the city isn't hard, or expensive. Whether you need to be in the office very early in the morning or you intend to be in the city late at night, you can get home quickly and safely.
The south of Manchester is a brilliant place to live
We provide a range of rental options in areas across the south of the city, and with bus, train and Metro options, you can be where you need to be in no time. If you are looking to maximise your budget, looking further afield may help you find the most suitable option.
The fact that so many places around Manchester are conveniently located for the city centre is excellent news when you consider the booming nature of the Manchester economy. Businesses are flocking to Manchester, which creates jobs. Therefore, if you are more interested in finding a great place to stay that provides you with employment opportunities, Manchester delivers in a big way.
The Manchester economy offers opportunities
There is a cyclical effect on employment and property options in Manchester. With so many people looking to stay in and around the city, it makes sense for businesses to set up to be close to their workforce. This leads to jobs being created, which provides a further reason for people to live in Manchester, which in turn convinces companies to set up in the area. There is also a growing number of start-ups finding their feet in and around Manchester.
If you have particular skills or you want to be located close to specific industries or employers, we can help you find your ideal home.
No matter what sort of rental property, or lifestyle, you want in Manchester, we can help. At Peter Anthony, we are pleased to say we have helped many Manchester tenants find their ideal rental property, and we look forward to assisting you.