Interest rates rise to 1.75%, but fixed rates will protect borrowers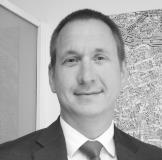 Tom Simper Aug 8, 2022, 13:00 PM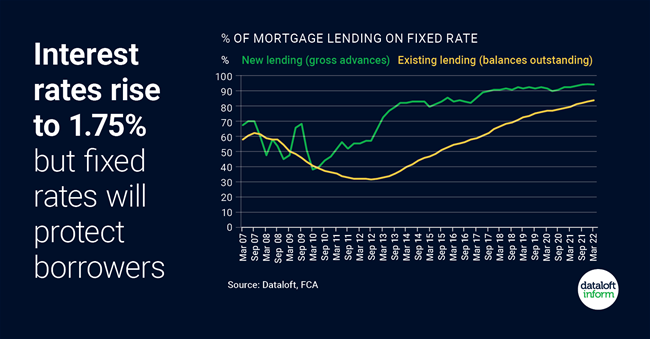 In its August meeting, the Bank of England increased its base rate to 1.75%. Its sixth consecutive rise and its highest single rise in 27 years.
Many borrowers are protected from any immediate payment increase by fixed mortgage rates. 94% of new mortgages in Q1 2022 (gross advances) were on fixed rates.
And 84% of all existing outstanding mortgage lending was on a fixed rate by the end of Q1 2022.
This is quite different from 10 years ago when only 57% of new lending and 32% of existing lending were fixed rates.
For new borrowers, lending is getting more expensive. The average 5-year fixed rate in June was 2.9% for those with a 25% deposit and 3.5% for those with a 5% deposit according to the Bank of England. Source: Dataloft, FCA