SDLT receipts fall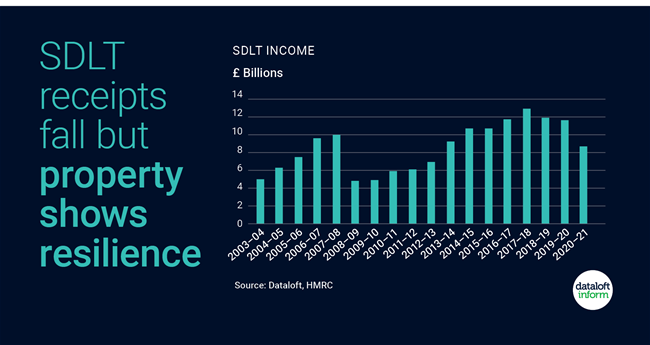 £8.7 billion was netted by the Chancellor in residential Stamp Duty receipts over the course of 2020–21, the lowest in eight years, however receipts in March 2021 were the 5th highest ever recorded.
Nearly £1.2 billion was collected in March, up 28% year-on-year, as many sought to complete property purchases prior to the original Stamp Duty Holiday deadline.
Total SDLT receipts in the year to March were £2.9 billion (25%) lower year-on-year, the enforced closure of the market and the subsequent raising of the 0% threshold to £500k significant factors.
Despite residential tax receipts falling, the property market has proved, along with education, to be the most Covid-resilient according to data released by the ONS. Source: Dataloft, HMRC