City centres bounce back to life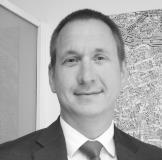 Tom Simper Apr 1, 2022, 15:29 PM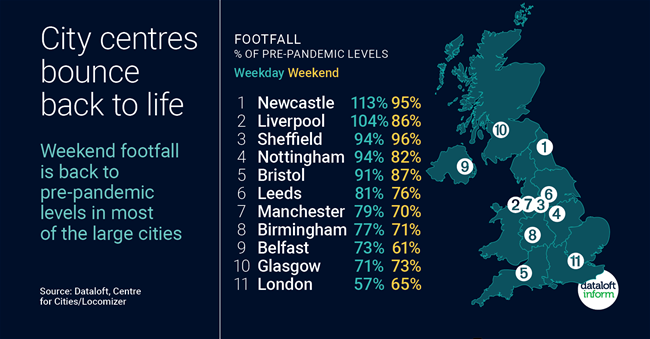 Total footfall averaged across the UK's 63 largest city centres for February is as high as it has been for two years, according to Centre for Cities/Locomizer.
Weekend footfall is back to pre-pandemic levels most of the large cities and weekday activity is also reaching a record recovery numbers due to the return to the office.
Large cities have struggled to get workers back but are approaching full recovery (90% of pre-pandemic levels). London, which is improving, still continues to lag.
The return of commuters has boosted the night-time economy. This contributes to the vitality to urban neighbourhoods once again making city centres an appealing place to work, live and play for many. Source: Dataloft, Centre for Cities/Locomizer