How much does fast broadband affect the value of your property?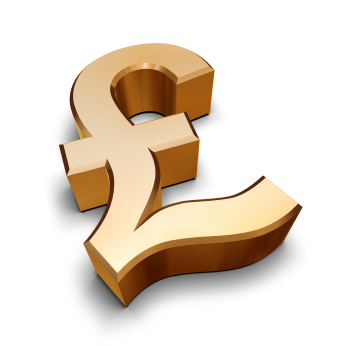 The way that people live their lives has changed considerably in recent years and this means that potential buyers are looking for features or benefits that they would never have looked for or asked for 10 or 20 years ago. A great example of this is the standard of broadband connection available at a property.
Let's face it, we lead connected lives these days and this means people need to be able to get online. Whether this is due to having connected items around the house or wanting to watch the best range of films, TV shows and movies, people need fast and reliable broadband. Add in the fact that some people will work from home and you have a very important factor in the house.
This is why it is natural to wonder how much does fast broadband affect the value of your property. At this moment in time, it may be that broadband isn't that much of an issue when it comes to property value, but it is a factor. For some potential buyers, it could even be a factor that is a "make or break" component when looking for a home. It is also fair to say that in years to come, the importance of fast broadband will become more apparent and obvious.
Fast broadband connectivity is important for many people
A study undertaken in 2014 by a property market specialist stated that 70% of the people they spoke to suggested that fast broadband was a crucial factor in looking for a home. You could argue that reliance on the internet has increased further in the intervening years, so it may be that even more people will cite the importance of a fast broadband connection.
In 2014, Knight Frank's Rural Sentiment Survey suggested that 70% of respondents believed that fast broadband was important in buying a home. In the time since that survey was taken, internet usage, downloading and streaming has become an even more integral part of life so it is likely that many people will ask questions about broadband speeds and availability when looking for a property.
There is no denying that it will be a factor that is questioned, so you should look into what connectivity you have and then determine if you can improve the connectivity rate. The broadband rate will depend on your individual package so even if you don't have the fastest or best standard of broadband at your property, provide information about the range of broadband packages available in your area will be of great benefit to potential buyers. You should also find guides online about the average speed and reliability of these broadband packages, which is more pertinent than the figures stated by a broadband supplier in their marketing material.
If you currently enjoy fast broadband at your property, make sure you provide this information to viewers and potential buyers. The marketplace is so crowded that if you have an advantage, no matter how small or unimportant it may seem to some people, you need to use it. You never know how important fast broadband is to the person that is viewing your home so if you have it, make sure that they know all about it.
At this point in time, fast broadband may not significantly impact on the value of your property but in the future, the importance of broadband could well be as essential as electricity and water so make sure that you have reasonable broadband connectivity in place, if you can.