Get Out of London: Levenshulme & Stockport Have Lots To Offer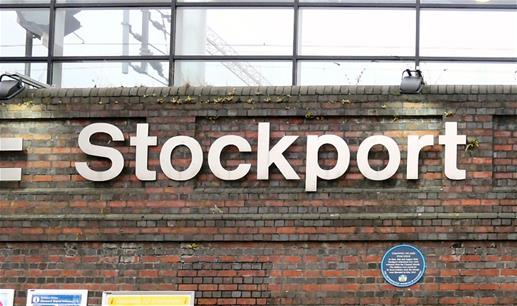 In recent times, there has been a focus on how property prices in London have slowed down or even fallen and how the bubble may have burst with respect to the capital's property market. Compared to the prices that have been in place in recent years and months, this is true, but it is far from the full story about property prices in London.
Near the end of 2017, there was a study which suggested that the cost of property in London was 14.5 times the average London income. This was the highest this ratio had ever been, suggesting that London property prices are becoming more unaffordable. It doesn't matter if house prices are slowing or if property prices are falling, if real wages are also moving in that direction, the situation doesn't become any easier for first time buyers.
When it comes to affordability, there is a great deal to be said for looking north of London. The North West of the country has been cited as an area where it is possible to save money and find affordable property.
In quick comparison, figures from Zoopla suggest that:
London: Average value of £678,013and average price paid in past 12 months stands at £638,665
Manchester: Average value of £185,782 and average price paid in past 12 months stands at £182,474
Levenshulme: Average value of £136,505 and average price paid in past 12 months stands at £140,603
Stockport: Average value of £262,348 and average price paid in past 12 months stands at £239,693
From these lists, you will find that the low price of property in Levenshulme is particularly attractive for people looking to step on to the property ladder. Buying a home is expensive but knowing that there are viable locations where you can purchase property at a fair price is a comfort. Comparing the average price of property in London and Levenshulme offers a difference of £500,000; which is all the facts some people need to realise that there is more to life than living in the capital.
Stockport has a lot to offer property buyers
Even the Stockport property market is worth considering. Yes, average prices are higher in Stockport than in Manchester or Levenshulme, but Stockport has a lot to offer. There is significant redevelopment work taking place in the town, transforming Stockport's business opportunities and breathing new life into local communities.
There is a broad range of commercial, retail and residential projects taking place in Stockport that make this a fantastic option for people to consider. The train link allows people to be in the heart of Manchester in around 10 minutes and with a fantastic night bus service between Manchester and Stockport, there is no difficulty in getting in or out, even late at night.
Strong transport options make a difference
Stockport even provides an opportunity to arrive in the heart of London in less than two hours, thanks to the strong rail links. You probably wouldn't want to consider this for a daily commute but for someone who visits London semi-regularly, Stockport could provide you with many benefits.
We believe that Levenshulme and Stockport are perfect examples of areas to consider in the North, away from London. The capital has a lot to offer, but value for money isn't one of the things it is known for. If you would like to learn more about your property options in these areas, get in touch with Peter Anthony.