Agents' view of the market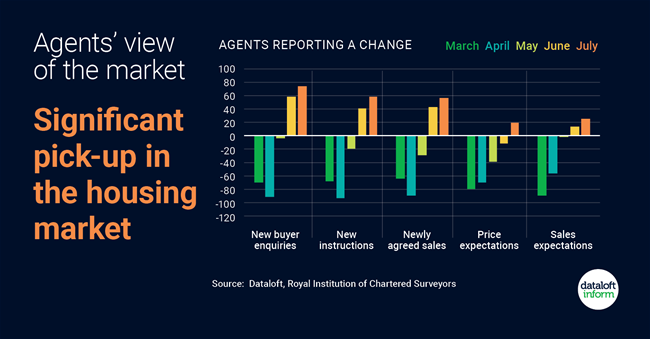 The July Sentiment Survey by Royal Institution of Chartered Surveyors, gauging the mood of agents, showed a significant pick-up in the housing market.

The stamp duty holiday has increased demand in July, agents report a significant increase in new buyer enquiries and new instructions. Agreed sales have also risen, indicating recovery in transaction levels.

Agents expect sales to increase over the next 3 months, however 12 month sale projections remain negative, a result of the furlough scheme and stamp duty holiday ending.

House price growth moved into positive territory for the first time since March. +8% of agents expect house prices to increase over the next 12 months.
Source: Dataloft, Royal Institution of Chartered Surveyors