Want to work with the best?
We're always on the lookout for new talent
Share the rewards of success
Join a team of committed property professionals
Benefit from our decades of experience in the market
Learn More about Peter Anthony



Peter Anthony is one of very few companies in this industry to be recognized by Investors in People, because we do just that. We help train and mentor our employees not just with qualifications from ARLA and NAEA, but also with our industry knowledge built over decades.

We'll also help those who wish to become property investors, landlords or developers get involved in the property industry and share our expertise. We believe these is no better training than to be involved in the property market.

Mutual Benefits
At Peter Anthony we believe in sharing our rewards with our employees and our community. That is why all our employees receive an equal share of the business profits twice a year. We also provide pensions, childcare vouchers, new cars (role dependant), the latest smartphones and more... You are not just an employee at Peter Anthony - you're part of the business!

We regularly get involved with local and national charities to help the local community and be a positive influence in the areas we operate.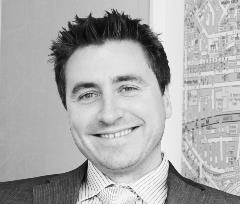 David Boyd, Managing Director
"At Peter Anthony you will be working with some of most experienced property professionals within the industry, in a independently minded Estate and Lettings Agency"

"We are always looking for new talent, so please email your CV if there are no current positions"
We have no current vacancies but we are always looking for talented people to join our growing team. Please email you CV to r

[email protected]

.
Peter Anthony was established in 1986 by the partnership of Peter Robertson and Anthony Boyd through their shared interest in property. Both found it difficult to find an agency that offered all the services required at the highest level.

We have always aimed to exceed the highest standards in service for our customers. To this end we have joined many standards based organisations including the National Association of Estate Agents (NAEA), the Association of Letting Agents (ARLA) and the Property Ombudsman for Sales and Lettings.

We believe that property is the single most important financial decision that most of us will make during our lifetime. We therefore believe that it should be treated as such by all members of our trained team, something all too rare in the property industry.

We believe our team should understand and be involved in property if they are to help others, to this end we have encouraged and assisted our team to build property portfolios of their own. We believe this is the highest form of training available.
We provide all property services required under one roof:

- Property Sales
- Property Management
- Independent Mortgage Advice (via our brokers)
- Property Maintenance
- Building Services

We can advise on all aspects of the property market and give advice based upon your individual requirements
Audley Road, Levenshulme, M19
Short Quote :
Absolutely outstanding throughout the whole purchase
Review date :
Oct 13, 2018, 00:00 AM
I bought my first house with Peter Anthony and found them to be absolutely outstanding throughout the whole purchase. My main contact was Rachel Allman from the Levenshulme branch and she was fantastic. She answered all of my questions, explained every step of the purchase to me and was always on hand if there was anything I needed. I'd highly recommend Peter Anthony based on the service I received and should I choose to sell my house in the future, will be using them without question.