Selling your Levenshulme tenanted property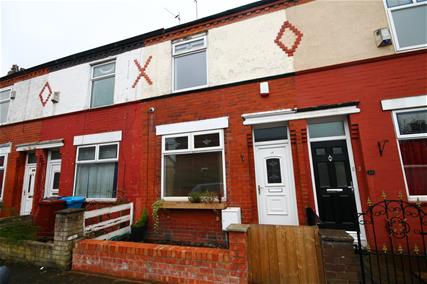 When a landlord comes to sell a tenanted property, there is a dilemma to be faced.
Should the landlord serve notice on the tenant to sell the property with "vacant possession" or should the landlord sell with the tenant in situ?
Before deciding whether to sell a property with vacant possession, the landlord needs to consider the following:
The tenant has a right of "quiet enjoyment" of their rental property, and, unless expressly stated in the tenancy agreement, they are not obliged to facilitate viewings. They could decline to allow viewings on this basis alone, but there are other such legitimate reasons as the tenant being a shift worker or having a new baby in the home, and they do not wish to be disturbed.
Should the tenant agree to viewings, there is the issue of whether the tenant will keep the property clean and tidy for them. A tenanted property often does not show at its best and may be cluttered or not particularly clean. This may impact on prospective buyers view of the property and its value and could lead to a reduced offer.
If the landlord serves notice on the tenant, they are creating the risk that the property sale will not have completed by the time the tenancy ends and the landlord may be left paying the mortgage on an empty property. The time taken for a property sale to complete is typically around three months, although this can become much longer and there is always the danger of the buyer dropping out prior to exchange of contracts. This leaves the landlord with uncertainty about how long they will be paying the mortgage on a rental with no income.
Once the property is empty, the landlord then has to pay an increased insurance premium and standing utilities and council tax. The longer a property is empty, the greater the risk of asset theft, crime, or vandalism.
For these reasons, may landlords decide to sell the property as tenanted.
Clearly, tenanted properties are sold to other landlords who are not in chains and can generally complete more quickly than an owner/occupier buyer who may be selling their own home.
Selling a property as tenanted means a quicker sale, no void period, and none of the other concerns and issues mentioned above.
At Northwood, we have a large database of landlords looking to increase their portfolio and our local offices will know which landlord clients are in "buying mode".
This means we can market your tenanted property to our landlord database as well as via the main portals.
So if you are thinking of selling your tenanted property, please get in contact with – Gill Bell at Peter Anthony, you can call the office on 0161 257 2441 or pop in to our office for a chat.