Levenshulme Landlords: Tenants Fee Ban Applies From 1st June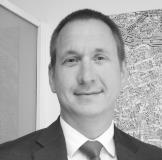 Tom Simper Feb 16, 2019, 10:30 AM
It is vital landlords familiarise themselves with the Tenants Fee Ban before it comes into effect.
It is vital that landlords remain up to date with regulatory changes that will impact their business. There have been many changes in recent years, but any landlord who felt, or hopes, 2019 would see fewer changes occurring will be sorely disappointed. This is because the ability to charge most fees for new tenancies will be outlawed from the 1st of June.
While the Tenant Fees bill has been debated for a considerable period of time and landlords have been aware that a change was coming, but the announcement of the date provides some focus for landlords to update their working practices.
As you would expect, a number of professionals in the sector have shared their thoughts on the fees ban. Isobel Thomson is the Chief Executive of the National Approved Lettings Scheme and she said; "At last agents have clarity on the date of implementation of the fee ban which the Government has laid great store by in terms of improving the lot of tenants. Only time will tell whether that is the case or whether tenants will end up paying more through increased rent."
There is currently uncertainty as to the impact of the fees ban
There is uncertainty as to what impact this ban will have on the market. The change has been introduced with the aim of helping tenants find letting more affordable and to create a more consistent process at the beginning of lets. However, it may be that landlords are unable to fully subsume these costs, which may lead to further issues down the line.
David Cox is the chief executive of ARLA Propertymark, and he released a statement, saying: "This now gives agents the legal certainty they need to prepare for a post-tenant fees ban world. To learn about the intricacies of the legislation, we encourage agents to come to our regional meetings over the next few weeks and of course our annual conference, where ARLA Propertymark will be doing everything it can to help agents plan and prepare for the introduction of the Bill."
Scotland has had the fees ban since 2012
Given that tenants fees have been outlawed in Scotland since 2012, it is natural that landlords will look north of the border for insight into what occurred. Various studies suggest that landlords have ended up absorbing most of the costs, but an argument has been made that this has helped to create stronger and longer relationships between landlords and tenants.
If reducing the number of fees that a tenant should pay helps a tenant to stay in a property for longer and allows them to develop a more respectful relationship with landlords, landlords may feel that the long-term benefits make the challenges worth persevering with.
At Peter Anthony, we are pleased to have worked closely with many Levenshulme landlords and if you need any guidance or assistance in this matter, please contact us. We appreciate many local landlords will have questions and will need to make changes to their business operations. This is an area we can assist with, so whatever help you need with respect to the introduction of the Tenants Fees ban, please get in touch.