Levenshulme Has A Lot To Offer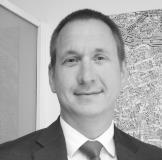 Tom Simper Jul 18, 2019, 14:15 PM
A great deal of importance is placed on the Sunday Times Best Places To Live list. Homeowners in the area love to see their area listed because this inevitably drives demand and house prices for homes! Placement on this list can make selling your home more appealing. However, there is also a lot to be said for these lists bringing new areas to your attention.


Most people in Greater Manchester know there are many fantastic places to consider, although people from down south may not know too much about the different areas on offer. Levenshulme was listed in the 2019 Sunday Times list, with Ancoats being the only other Manchester area to feature. Altrincham and Ramsbottom from Greater Manchester also featured on the list, so hopefully, many people will realise what Manchester, and surrounding areas, has to offer.

Many factors make an area worth living in

A lot of factors were considered in creating the list, including shops, community spirit, culture, schools and employment. It is essential these lists consider external factors. A house can be hugely appealing to a buyer, but they also want to make sure they buy a house in an area that makes them feel at home.

It can be hard to quantify community spirit, especially on a property listing, but it is hugely important. People want to stay in an area where they feel comfortable and can see themselves living for many years.

Levenshulme has changed in recent times

There is no denying the impact gentrification has had on Levenshulme. Not everyone agrees with renovation or believes it helps the residents, but in terms of improving an area, and making it more desirable, it is hard to argue with the long-term influence. Also, people who have owned property in a space for a considerable time will hopefully benefit by being able to sell their house for an inflated price. Of course, that is only if they wish to sell, many people decide to stick around and make the most of the new community and culture that has grown around them.

The description of Levenshulme in the report agrees with this idea about the changes in the town, saying; "In a few short years, "Levy" has gone from fake Adidas tracksuits and knock-off trainers to hand-knitted jumpers and home-baked vegan buns sold in the independent market. The area's burgeoning food and drink scene caught their eye, as did the South Station project, which will see the once empty building transformed into a cycle cafe and 'community hangout'."

Levenshulme is in a great location, and it is handily connected to Manchester and surrounding areas. This is an area that offers a lot on its doorstep while also placing residents in easy reach of many notable towns and regions. It is no surprise that the Sunday Times ranks Levenshulme highly, and you can also enjoy what the town has to offer.

If you are keen to learn more about the Levenshulme property market or see why it is the area that is right for you, contact Peter Anthony, and we'll be more than happy to assist you.