Struggling To Sell Your Levenshulme Home?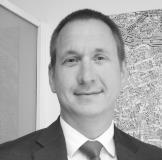 Tom Simper Sep 4, 2019, 11:00 AM
Levenshulme is an area in high demand these days. There are some concerns about gentrification in the area, but this is an issue that splits opinion. There will always be people wary of change, and in the long-term, an evolution of the area may cause a significant difference in the landscape of who stays in the area. However, there are also positive benefits of the town evolving and moving upwards.
Therefore, there is a demand for property in Levenshulme, and some vendors view an opportunity. If you are looking to sell your Levenshulme home, but are struggling to attract buyers, there may be genuine reasons.
At Peter Anthony, we are pleased to say we have helped many Levenshulme vendors sell their home, and we can help you reach out to likely buyers.
Your property isn't appealing
This isn't something that homeowners want to hear, but the reason your home isn't selling maybe because people don't like it. Others may not share your taste and preferences, and your home may not capture the imagination of likely buyers.
If this is the case, you need to make some changes, and some quick tips are:
Clean and declutter your property
Invest in storage solutions or self-storage options to create more space
Decorate to create a fresh look but chooser a neutral colour scheme
Improve the standard of photographs advertising your property
Do you have a buyer in mind?
One thing that will help you present your home effectively has a buyer in mind. Focus on this buyer, their tastes, and what they want to see in a property. If you can create a home that appeals to the likely buyer, you'll increase your chances of selling your home.
How and where is the property being marketed?
Following on from the importance of finding the right buyer, it is vital that the property is marketed in the right way. Online property portals are essential in selling homes these days, but you cannot just upload a home to these platforms and hope for the best.
With the ideal buyer in mind, you must place the property in front of them, and the correct manner. In addition to appealingly staging your Levenshulme home, you need to advertise correctly too.
Are you acting on feedback?
Have you received feedback on your home? If people aren't following up an interest in your home, they'll have reasons for doing so. Find out these reasons, and if they are valid, make the required changes at your home.
Is your home priced accurately?
A significant issue in selling your home is price. If your home is priced too high, buyers won't take an interest in your home. Make sure your house is valued correctly.
At Peter Anthony, we are happy to provide you with a property valuation, assisting you to sell your home. We are highly skilled and experienced in selling homes in Levenshulme, so please get in touch when you want to make your next move.