COVID19 and M19 Property Market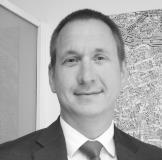 Tom Simper Mar 25, 2020, 15:35 PM
I have been asked a lot over the last couple of weeks what effect COVID19 is going to have on the local housing market? I wish I knew the answer to that question, but at the moment we are taking things day-by-day and trying to adapt!
What I can tell you though, is that as we sit in here in lockdown, we are still receiving offers on properties from potential buyers who viewed with us last week. We are still receiving a high number of requests for viewings which although we cannot physically carry out, we are working on ways to get around the restrictions by increasing the number of video tours, 360 degree virtual tours and virtual viewings for all our properties so that we can get still get our clients moving.
This tells me that people are looking forward to the future and staying positive, and we have to do the same! When this this is over everyone will want to get back to normal as quickly as possible and it is our job to help that happen.
Although that is how I currently feel, I thought I would look into the situation in more detail and see how the prices of properties within M19 have changed since land registry data was collated and made available in 1995.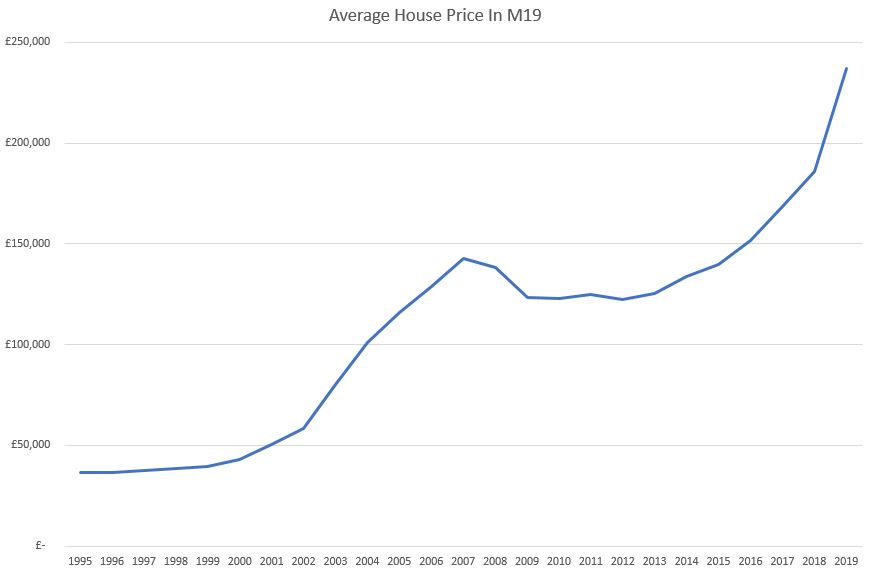 Since that date we have seen the stock market crash on numerous occasions, most notably after 9/11 in 2001, then again in Oct 2007. Both of these crashes had varying effects on the housing market with the worst being the housing market crash in 2008.
In M19 in 1995 the average price of a property was £36,542, and there were 453 property transactions in the year. 2019 the average price was £237,229 with 511 property transactions. This is an increase in 25 years of 649% which to me is pretty amazing!
When I look at the stock market crash after 9/11 I see no decrease in property prices what I actually see is that prices have increased by just under £8,000 on average for the year up to end of 2002.
The big change came after the crash in 2007/8 which was felt for a longer period and took eight years to get to where it had been before. The biggest effect on the average prices was due to the number of transactions annually which decreased by over 400 properties between 2007 and 2009.
In the last 5 years in M19 we have see an increase in average property prices from £133,681 to £237,229 which is an increase of 171% which is pretty impressive.
What is not going to change in M19 is its proximity to the City Centre, excellent transport links and easy access to local amenities, so the demand for properties within the postcode should not change either. People will always need somewhere to live and due to the limited amount of area available for new development the level of demand should continue to be higher than the number of available properties.
If you are looking for a family home where you plan to spend the next 5 to 15 years you should never be in a position of negative equity. If you stay for the full length of a 25-year + mortgage your property should definitely see a good increase by the end of the term!
So to summarise, the property market goes up and down as factors effect it but bricks and mortar are always going to be a wise investment and show a profit long term.