Stamp duty holiday deadline update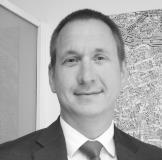 Tom Simper Aug 19, 2020, 17:30 PM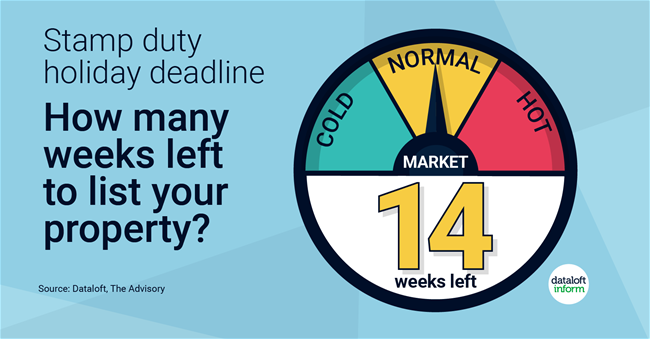 With just over 32 weeks of the stamp duty holiday left, and with the average property taking 18 weeks to sell, vendors have 14 weeks to list their properties if they want to make the most of the stamp duty holiday.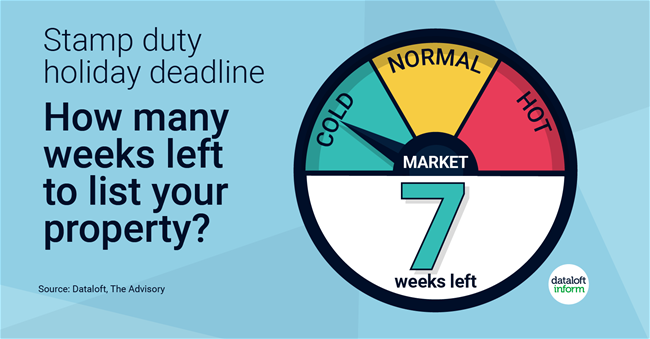 According to The Advisory, the average time to sell a property, from first day of marketing to completion, is between 16 and 25 weeks. In a hot market, it can take on average 16 weeks and a cold market, 25 weeks.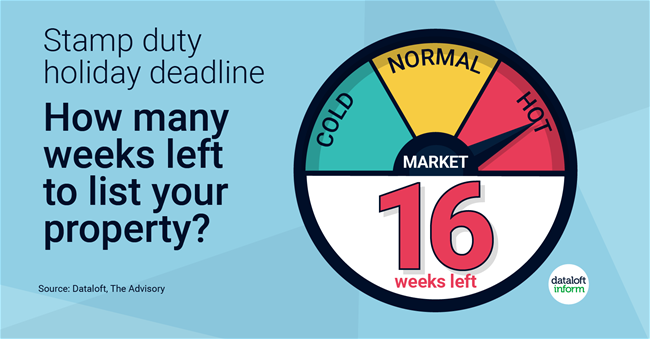 Mortgages are taking longer to secure as lenders have a back log from lockdown and are prioritising existing customers. Therefore, it may take vendors longer to move through the house buying process than normal.

Although 31st March 2021 seems a long way away, vendors need to consider the time scales of selling homes and act now. Source: Dataloft, The Advisory