Liverpool: More People Want To Become Landlords
The demand for rental property ensures that there are still many people looking to become landlords in Liverpool.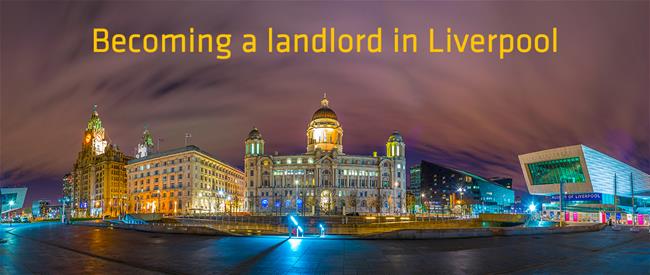 If you consider the factors that convince many people to become landlords, you will find that Liverpool is hugely attractive. This is a city with a lot of development work taking place and there is a sizable student population in the city. When it comes to rental yields and buy to let market suggestions, Liverpool consistently comes out on top or in the top 3, and at Peter Anthony, we are pleased to say we have helped many people become landlords in and around the city.
It also appears as though there is a growing demand across the country to become a landlord. This can be seen in the findings of a study carried out by Sainsbury's Banking. The study found that 9% of respondents expressed an interest in obtaining a buy to let mortgage for this year. While these studies rely on a lot of extrapolation, the fact that this response equates to close to 5 million people will make people sit up and take notice.
Strong market conditions encourage demand for landlords
It is not as if all the people who have expressed an interest will follow up on these plans to become landlords, but there should be a sizable amount of people entering the market. With rising rental fees and a heightened level of demand for rental property, there are strong market conditions which justify moving into the market.
Of the people who expressed an interest in obtaining a buy to let market, 35% cited changes in their own income as the inspiration to enter the market. From the people that responded positively about entering the market, 29% cited the opportunity on offer now as the key reason they are looking to get involved with the rental market.
Accidental landlords require assistance in letting property
It should also be noted that there is a growing number of people who are being left property in inheritance and who are becoming accidental landlords. Anyone who has struggled to sell property will look for other ways to utilise the property and renting it out to generate monthly income is a suitable idea for many.
While it is important to point out that some homeowners struggle to sell their home, there are also many homeowners who have succeeded. If you are looking to sell your home, it is vital to call on the services of a skilled local estate agent and at Peter Anthony, we are pleased to say we have helped many Liverpool vendors achieve success in the property market.
As with most things in the property and rental market, news can be interpreted in many ways and it may create different opportunities for different people. Whether you are looking to take advantage of the significant demand for rental property in Liverpool or you would like guidance on selling property, we are on hand to help. Whatever you are looking to achieve in the Liverpool rental or property market, rely on Peter Anthony and we will give you all the support you need.