Liverpool Landlords: Tenants Fee Ban Begins June 1st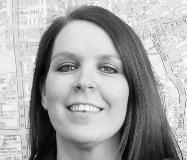 Gillian Bell Jan 22, 2019, 13:14 PM
No matter how experienced a landlord you are, it is vital that you remain up to date with the latest rules and regulations in the letting industry. There have been many changes in recent times but if you believed that 2019 would see landlords having fewer changes to react to, you were wrong.
The important news for landlords is that it will no longer be permissible to charge tenants a wide range of fees for all new tenancies which are signed after the 1st of June. It would probably be easier to say that there is a total ban on fees charged by landlords, but if you have followed this development, you will know that there are still some fees that a landlord can charge.
Isobel Thomson is the chief executive of the National Approved Lettings Scheme, and she stated; "At last agents have clarity on the date of implementation of the fee ban which the Government has laid great store by in terms of improving the lot of tenants. Only time will tell whether that is the case or whether tenants will end up paying more through increased rent."
There is uncertainty as to how the tenants fee ban will affect landlords
The final point of Isobel Thomson's statement is probably the most important part. While the Government has clear intentions with this Bill, until it is in place, it is not clear how the market will respond.
On the surface, the change is good news for tenants, but it is not as though the vast majority of landlords are charging fees for fun and greed. The vast majority of fees are charged because there are costs involved with the services that landlords provide, and if landlords cannot charge these fees, the landlord will be out of pocket.
Many landlords will have to take a financial hit with these changes
This means the landlord has to take this financial hit or they have to seek redress in other ways. In the end, it may be that the tenant saves on upfront charges and some fees across the lifetime of their tenancy, but they may end up paying more for other services.
As with most matters, this will likely benefit some and hamper others, so there is a need to see how the market is affected before declaring this to be a great move for the lettings sector.
Given this system has been in place in Scotland since 2012, it is natural that many people will look north of the border to see if there were many changes to the lettings market. Most studies suggest that not much changed, even though landlords were found to have subsumed some costs. However, it was suggested that the removal of fees helped to create a better tenant-landlord relationship, which has helped some landlords in the longer-term.
No matter your personal views on the fee ban, it is important that landlords are aware of this regulation and put plans into place so they are not caught out from the 1st of June.
At Peter Anthony, we take immense pride in supporting the local community and if you are a landlord in Liverpool, we are happy to help you anyway that we can. If you have questions about how the tenants fee ban will affect you or you would like guidance on how to provide your tenants a better service, contact Peter Anthony and we will be delighted to assist you.