Liverpool Landlords: Council Extends Licensing Scheme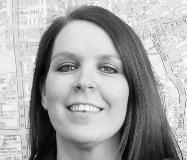 Gillian Bell Feb 13, 2019, 13:30 PM
It is vital that landlords remain up to date with local licensing issues, but we can help.
It is vital that landlords are fully informed of the regulatory matters that impact on their business. This is the case for national licencing matters, but it is also the same for local matters. As of April 2019, landlords who rent property in Seacombe, Hamilton Square and Birkenhead must comply with a new scheme. A failure to comply with this scheme will lead to a landlord facing sanctions.
While there will be a wide range of sanctions on offer to the council, including issuing cautions, offering support, guidance and even advice, it is believed that more serious options are being taken by councils. This could mean that local landlords end up in court and run the risk of having their licence revoked.
This has happened recently, with one story of a family collective of landlords receiving more than £16,000 worth of fines.
Landlords could face serious punishments
In the worst-case scenarios, a landlord could end up with a criminal record, be ordered to repay a full 12 months' worth of rent or even find themselves banned from letting property in the future. Avoiding court shouldn't be seen as a lighter punishment either because a landlord may face a civil penalty fine of up to £30,000. This is a sum of money few landlords could afford to pay, so it is vital that rental properties are maintained in excellent condition.
It is important that landlords are aware that they have to apply for a licence for each property that is a designated area, as opposed to having a single licence for their landlord activities. An assessment will be carried out on the property, determining if the property is classed as "fit and property" while ensuring that the property meets health and safety expectations.
Rogue landlords impact on the industry for everyone
David Kirwan, from the law firm Kirwans, spoke out about the issue, saying; "While we would all agree that unethical landlords must be weeded out to ensure protection for society's most vulnerable tenants, councils must be careful that they don't throw the baby out with the bath water. Rogue landlords operate in an entirely different manner to the many decent men and women, some of whom are only just entering the rental sector, who are finding their way in the rental market and may be unaware that such schemes have even been introduced in their area."
There is almost universal agreement that rogue landlords harm the industry and removing them from the system would be of benefit to landlords and tenants. Moves that impact on rogue landlords have been welcomed by various bodies and groups representing landlords. However, it is important that well-meaning and hard-working landlords are not penalised by these measures. There may be times when landlords neglect their duties or don't comply as they should, and while these issues should be punished, the punishment should be fair.
At Peter Anthony, we know the challenges faced by landlords in Liverpool, and we are here to provide support and assistance. If you are looking for guidance and support, contact us and we will do our best to help.