Which Liverpool Postcode Area Has Rocketed In Value?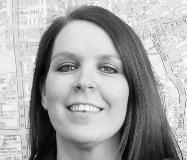 Gillian Bell Mar 25, 2019, 08:29 AM
The face of the Liverpool property market is changing rapidly - do you know which areas are in high demand?
You will find that there are different reactions to the news that a postcode area has rocketed in value. Homeowners who are already present in the area will be delighted with this news, as it could see them making a sizable profit when the time comes to sell their home. Of course, anyone who has been considering buying in the area may feel priced out of the property market.
Of course, if you don't intend to sell your home, the rising value isn't worth that much, but it does leave some people feeling rather content. If you have friends or relatives living in a different postcode area, you may suddenly have news to tell them that will make them feel jealous.
This situation is why many people have an interest in local prices and values. If you intend on moving home soon, values are hugely important, but even if you hold a casual affair or you want conversation topics about your area, property values are important.
House prices have doubled in one area of the city
Therefore, many people will be interested to learn about the Liverpool postcode area which has rocketed. In just a year, house prices in this area have doubled, with property sale prices increasing by close to £80,000.
The postcode area is L11 2, and this predominantly covers Norris Green. Figures provided by Land Registry shows that the average price paid for a home in L11 2 in 2017 was just £62,000, but for 2018, the average price paid was £141,995.
There was also a significant increase in the number of sales in this area. In 2017, Land Registry listed 32 sales but for 2018, there were 72 transactions registered.
New build houses transform local property markets
A key reason for this increase was the plethora of new houses which had been built in the area. There are many new-build family homes in the L11 2 postcode area, and this has been part of a major regeneration project in Liverpool.
Another area which experienced a significant increase was the L32 3 postcode area, which covers some of the Kirby regions of Knowsley. In 2017, the average price was £75,000, but this rose by 107% for 2018, where the average price was £154,995.
There was also a sizable increase in the L12 1 postcode area, which experienced a 96% increase, culminating in an average price of £363,000 in 2018.
There are obvious reasons why these areas experienced such a change in a short period. The impact that new build homes have on a city can be huge, and the regeneration work in Liverpool has altered many areas. While these developments are positive for many reasons, there will be people who have concerns about the rate of change for some areas, and for the households whose homes may be left behind when it comes to property value.
There is still a high level of demand for property in Liverpool, and there are many reasons why people are keen to move on. If you're looking to make a move in Liverpool, you need help from the local experts, and you should contact Peter Anthony.
Are you keen to know how much your Liverpool home is worth? Click here to find out.