Liverpool Recognised As An Affordable Upsizing City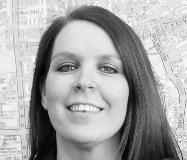 Gillian Bell Aug 29, 2019, 10:27 AM
If you are keen to upsize property, Liverpool may be the ideal city for you.
Naturally, most people desire a bigger house. It is nice to have as much space as possible. If your family is growing, you can also use the additional room to significant effect. Of course, the cost of upsizing prevents many families and households from doing so.
Many homeowners decide to stay where they are and carry out improvements. If you have the funds to extend your home, you can enjoy the additional space you require. Of course, this isn't a solution for everyone and every home. There will be times when people desire a fresh start in addition to looking for a larger home.
People want property market information
Therefore, there is considerable interest in the cost of scaling upwards on the property ladder. A recent study by One77 Mortgages offers insight into the cost of moving up. The firm is a property finance specialist, and they've studied the UK as a whole. The focus of the study was to find the smallest change in price when people upsized their home.
It is therefore expected that people would sell their current home, and move into a larger house. A homeowner who carried out home improvements may find the changes pay for the price of the move.
The study used Land Registry house price data to discover the smallest house price increases across property type changes. The study considered flats, terraced properties, semi-detached properties and detached homes.
How much will it cost you to upgrade?
If you are looking to move from a flat to a terraced property, Liverpool is one of the most affordable places in the country. The difference is only £6,937, and only two locations rank as being more affordable. The smallest gap is in the Isle of Anglesey, where the difference is £4,819; and then Manchester pips Liverpool, with a difference of £6,615. However, you should be able to find better value for money in Liverpool.
Alastair McKee is the Managing Director of One77 Mortgages, and he said: "We don't often consider upsizing straight off the bat and for many, the high cost of homeownership means that making it on the ladder at all is an achievement in itself. However, we're currently enjoying a prolonged period of affordability where mortgage rates are concerned, in fact, some of the best on record, and this is likely to be the case for the mid-term at the very least."
There are many reasons to move, and it may be you don't need to upgrade property type to find a larger home. It is vital you review your options fully and make an informed decision when making your next move in the property market.
At Peter Anthony, we aim to help you make your move in the property market. If you are planning on upsizing, the best starting point focuses on selling your home. We can provide you with a property valuation, allowing you to make an informed decision on what sort of home you can afford to buy.
No matter what type of move you wish to make in the Liverpool property market, contact Peter Anthony, and we'll be delighted to help.