Liverpool Cited As A Great Buy To Let Investment City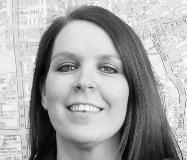 Gillian Bell Oct 8, 2019, 10:10 AM
If you plan on investing, you must carry out research. If you fail to research your options, there is a strong chance you will struggle to see a positive return on your investment. You may get lucky, or you may have an ingrained knack of finding the best investment option, but in the long run, failing to research your investment options will hamper your chances of success.
If you want to achieve success in the buy to let market, you must carry out research. It is also vital you listen to experts, as this can save you a lot of time and effort. One area that is commonly cited as a suitable place to invest in, for buy to let property is Liverpool.
Financial stability is crucial when investing in property
If you are looking to invest in buy to let property, finding the right location is one of the most important things you can do. One of the most important factors to consider is financial stability, with factors such as employment rate and future infrastructure investments being positive features to consider.
While you would love to be the only person who spots an overlooked gem in the buy to let market, how realistic is this? If there is an area that no one else is showing an interest in, there is likely a solid reason why no one else is showing an interest in there.
There may not be anything to gain from being a lone-wolf in the property market, but if you can get involved early on in the process, you improve your chances of enjoying success when letting property.
These factors feature prominently in Liverpool, and it is no surprise to learn the city is one of the leading options for landlords looking to enter the market. With an active student population and a lot of building work taking place, Liverpool is a smart place to consider when looking to enter the buy to let market.
Focus on finding out which cities have the best long-term growth in terms of house prices and other economic factors. Clarke cites Liverpool as an example of a city that ticks all the boxes when it comes to financial stability. From its employment rate to its future infrastructure investments, the city has much that makes it attractive to those looking to profit from a property over the longer term.
Location matters when investing in property
The location of a property, and whether there are nearby shops and bars, suitable transport options, is it close to leading work hubs, is the neighbourhood safe and secure and is the area up and coming are all factors you should look out for. If you believe these options are present in an area, it is likely it becomes a suitable option for a buy to let investment.
No matter what property investment you wish to make, you will find Peter Anthony is here to help. We are pleased to say we have assisted many landlords and property investors in Liverpool, and we are committed to bringing people together. If you want to find out more as to why Liverpool has everything you could want or need, contact us today.