Liverpool Homes Offer Value For Money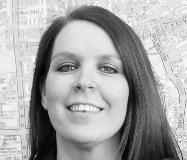 Gillian Bell Nov 15, 2019, 10:15 AM
No matter what you consider to be good value, you'll find Liverpool offers value for money in many places across the property market.
According to the recent findings from Zoopla, the average price for property in Liverpool, as of October 2019, is £174,232. Compared to the July 2019 figures, this represents a rise of 1.43% and there has been a 2.16% increase in the past 12 months.
This won't be a surprise to many people in and around Liverpool. While there is doubt and uncertainty across the national property market, the Liverpool market is in better shape. There is a considerable range of developments taking place in Liverpool, and there is a demand for property.
Are you looking for value in or around the city centre?
If you are looking for value in the city centre, you have several options. The most highly ranked streets for value include:
Mount Street
The Collandes
Hope Street
Navigation Wharf
Wapping Quay
On Mount Street, the average value of property is £399,697 while in Kensington, the average value stands at £153,454. The diversity of property prices in the heart of Liverpool is just one reason why so many people are keen to move to the city or buy property here.
Of course, while many households are looking for great value when it comes to buying property, not every buyer has the same thoughts as to what constitutes value.
Merseyside is well placed on the rich list
This has been reinforced by Zoopla issuing their 2019 rich list. This list focuses on the most expensive streets all across the United Kingdom, and there are streets in Liverpool and Merseyside which stand out for all the right reasons!
If you're looking for the most expensive street in and around the city, Shireburn Road in Formby is the highest-ranked option in Merseyside. Zoopla states the average house value as £1,552,597, and this isn't a surprise to anyone who has seen the houses on this street.
This is very much a luxury street, located on a secluded private road. You have an opportunity to overlook Formby Golf club, and you'll be right at home amongst the mansions on this quiet street.
Another area which is worth considering if you are looking for the most expensive streets in Merseyside is Selworthy Road in Southport. The average value of property here stands at £1,101,189. When you consider you are located on the edge of the Royal Birkdale Golf Club, this is a fair price! Southport is a well-known area of expensive streets and stunning locations. Sandringham Road also carries an average value of more than £1m, so if you have money to burn in Merseyside, this is where you should look.
We can't promise you we'll find you a house to rival these properties, but we are pleased to say we offer an extensive range of properties across Liverpool. No matter your budget, if you're looking for a new home, contact Peter Anthony, and we'll be happy to help.