£1 million+ sales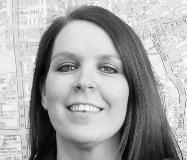 Gillian Bell Dec 15, 2021, 10:30 AM
Nearly 20,000 sales have taken place over the past year priced £1 million or more. Over half of these have been outside of the capital, compared to just 41% back in 2018/19.
High value areas in desirable locations have seen high levels of activity, the search for space and new hybrid working patterns changing the property landscape.
64 areas outside of the capital have seen 50 or more £1 million+ sales over the past year, this compares to just 44 in 2018/19.
A £1 million+ property outside of the capital is on average 1000 sqft larger, the majority of sales (87%) detached houses. Across the capital two-thirds of sales are either apartments or terraced property. Source: Dataloft, Land Registry, sales in England and Wales year to end September 2021