Easter addresses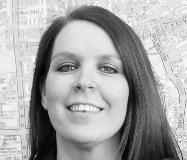 Gillian Bell Apr 11, 2022, 10:10 AM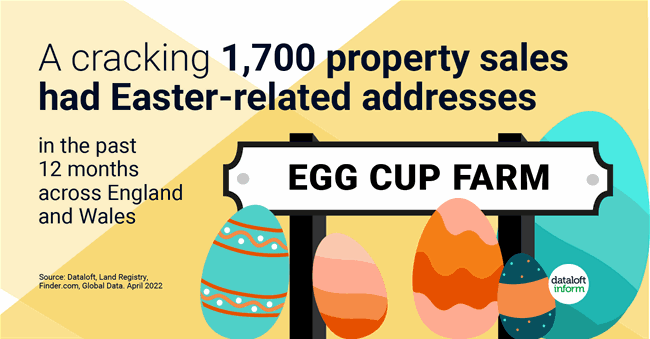 Nearly 1,700 property sales have taken place on Easter- related addresses over the past 12 months. At £731 million, their sales value is significantly more than the £415 million set to be spent on Easter Eggs.
88% of Easter-related sales included 'Cross' in the address, just 1.2% Easter. Lamb was the most prevalent Easter-related animal, included in more addresses than 'Chick', 'Rabbit' or 'Bunny'.
Although 80 million Easter Eggs are sold annually, only a very few addresses included either 'Chocolate' or 'Egg'.
40% of UK Easter shoppers plan to seek out healthier choices of sweet treats this year; sales of vegan, free-from and dark chocolate gifts are set for a bumper year. Source: Dataloft, Land Registry, Finder.com, Global Data