Need to move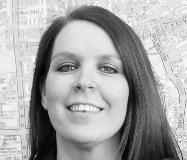 Gillian Bell Nov 14, 2022, 13:00 PM

Home moves can be triggered by dreams and desires as much as necessity – as proven by the post-Covid trend for lifestyle change.
However, almost a third of moves were 'needs-based' according to a survey of 10,400 home movers by the Property Academy in summer 2022, prompted by a growing family, job relocation, divorce, ill health or bereavement.
Needs-based buyers will present sales opportunities, while discretionary buyers, including many first-time buyers and some investors, may wait for improvement in mortgage lending conditions.
The October RICS survey indicates a further downward trend in buyer enquiries and sales, with national house price growth halting. Prime markets where cash buyers are active could see inflation in house prices. Source: Dataloft, Property Academy Home Moving Trends Survey 2022, RICS