Advantage Collecting Rent with Direct Debit?
[caption id="attachment_50" align="alignright" width="150" caption="Direct Debit"]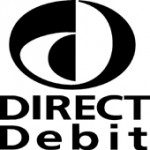 [/caption]
Simon Galgut, Accountant and IT Manager, PAD4U Letting Agents Manchester writes:
One of the most important duties of a property management company is to ensure rent is paid on time by the tenant. Systems need to be in place that ensure rent is received and that it is the correct amount for the period. If rent isn't received on time, this needs to be detected quickly and acted upon.
The majority of agents collect rent via Standing Order as PAD4U does currently. However, there are some disadvantages to this approach. Firstly, the tenant has to setup the standing order with their bank, usually by completing a prescribed form. The tenant then hands this form to their bank to setup the instruction. Often tenants neglect to do this on time. Tenants also alter payment dates, and perhaps cancel standing orders and decide to pay by other means. Ultimately the control of payments is in the hands of the tenant.
Given the above, it not hard to understand that reporting on arrears can be difficult which can slow down the process of following up on rents that have not been paid on time. From PAD4U's perspective the process is administratively time consuming and inefficient.
Direct Debits offer a number of advantages including: the agent controls the time and amounts that they debit from tenants accounts, therefore payments are made accurately and on the agreed date. Also, administration is simplified and it because far easier to detect non-payments. If non-payments do occur the agent can retry the debiting of the account giving notice to the tenant that this will occur.
Of course Direct Debits cost money, however as agents we will bear the costs of this, no costs will be borne by either landlord or tenant. PAD4U would expect to profit from streamlined administration. Banks are very concerned with giving Direct Debit services to companies due to the amount of control it offers. PAD4U's reputation, experience and strong financials mean that we are currently negotiating with our banks and are confident we will be given access to this service.
We will in the up and coming months start to trial the Direct Debit service, if you have any questions about Direct Debits and how they will work at PAD4U. Please comment below and I will try to answer all questions.