Repossession buying hints
Paul Robertson, Business Development Manager, PAD4U Letting Agents Manchester writes: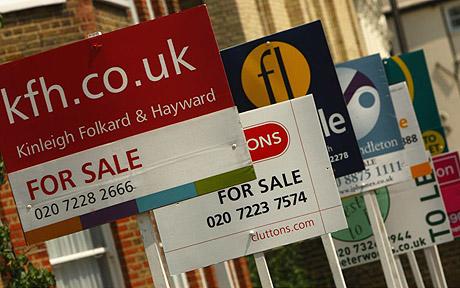 Sadly, recession means banks are claiming more homes from bad debts, and those willing to do up rundown pads can save £1,000s. While it's easy to be squeamish, remember repossession doesn't mean the end of the debt; any shortfall can still need repaying. The more attention these homes attract, the more cash raised, and the more of the borrower's debt is repaid.
What type of properties are repossessed?
Some repossessions were owned by homeowners who fell behind on mortgage payments. Yet many others are new builds and flats from developers and buy-to-letters who fell on hard times. Other homes featured on these websites are not repossessions, but distressed sellers after a quick sale, perhaps because of a death or divorce.
Why are they cheap?
When a bank or building society claims back a house, it has a responsibility to get as much as it can for the property. Yet while most sellers spend months beautifying their boltholes, waiting for the right offer, banks often just price them cheaply to sell quickly.
How much cheaper are they?
Prices are anything between 10% to 30% off market value. In the past, properties did sell at even more enormous reductions, yet nowadays more punters are flocking to auctions, and savings are slightly less. Yet those willing to put in the effort and do up ropey residences can still grab deals. Another bonus is that there is usually no chain involved; often you can be inside in just a few days.
What to watch for
The downside is these properties often need a refurb. Best case is they might feel a bit cold and unlived in. Worst case is the previous owner could have stripped out all the fixtures and fittings before handing over the keys.
Thus repossession buying is most suitable for those looking for an investment and willing to do up ramshackle properties. And be sure to factor in the cost of repairs, and take a builder along to the property for some estimates.
Repossesion Buying Hints
Investigate the property.
Transport links, employment levels, schools; all need to be carefully considered.
Repossession doesn't always equal bargain. Thus it's essential to view other properties and research the area thoroughly, as you would with any other new house.
Get a good mortgage deal.
If you're hunting for a new mortgage, speak to a mortgage broker. Know they don't have to take the house off the market. It's worth noting that often lenders are allowed to continue marketing the property, even after they've accepted an offer, leaving the chance you'll be gazumped.
Don't buy a wreck!
Your best bet is to visit the property several times, crucially, with a solicitor or surveyor. There are properties out there for under £20k, yet you must get a survey done to reveal any horrors before making an offer. There could well be hidden defects that meant the seller was not able to get rid in time to pay off the debt.
Check out what the situation with residents is.
Do confirm that the previous tenants have handed over the keys and the property is unoccupied. If the repossessed property was previously owned by a buy-to-let landlord, it is possible that the property may be resold with a tenant in situ.
Switched-off utilities.
A small fly in the ointment is that when you move in, some services, such as gas and electricity, may have been cut off. Most energy companies will switch them back on for free, but you may have to pay for phone line reconnection.
Check your credit rating.
It's worth checking your credit rating a few months after you've moved in, just to make sure your finances don't get incorrectly mixed up with the previous owners'.
Check the post.
Do keep an eye on the post for red debt collection letters addressed to the previous owners. Give the companies a call and let them know that the previous owners have moved on, just to make sure they don't turn up on your doorstep.